Teens just want to look good, and Cyrus is still family entertainment. Something else is shaping sex attitudes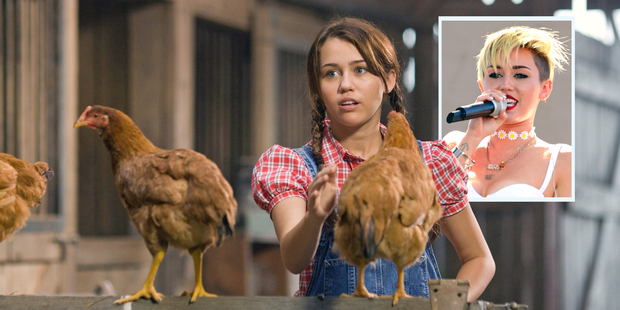 Like the preyed-upon folks in the fictional New England resort of Amity Island in Jaws 2 who thought it was safe to go back in the water, we tend to assume the Sexual Revolution is over and we know where we stand - when we clearly don't.
Some things have changed.
There was a time when an elected leader exposed as a keen adulterer would have resigned, either doing the honourable thing or accepting that public opprobrium had made his position untenable.
But the thought of resigning apparently never occurred to Len Brown and the only people who seemed to think it axiomatic that the mayor's sexual escapades would precipitate his downfall were Luigi Wewege and his co-conspirators, if indeed there were any.
One reason sexual ethics remain problematic is that the revolution wasn't just about sexual liberation; it was also about women's liberation.
As Lorde's spat with Selena Gomez showed, these linked movements have been and continue to be uneasy bedfellows.
(Speaking as a feminist, Lorde objected to a Gomez song, the theme of which, she said, was "when you're ready, come and get it from me". Gomez retorted that Lorde wasn't being a feminist because she wasn't "supporting other women". Someone should tell Gomez that there's slightly more to feminism than "my gender, right or wrong".)
But some things haven't changed.
There are still people, mainly middle-aged men, who appear to believe that when girls get dressed up to go out, they're effectively signalling their availability.
These people have forgotten what it was like to be young - specifically that, for obvious, natural reasons, teenagers of both sexes want to feel attractive and be seen as such - and that Mary Quant created the mini-skirt in 1964.
This mindset was at work in another recent sex-flap - the fuss generated by Miley Cyrus' energetic campaign to consign her Hannah Montana persona to the dustbin of pop culture history.
In a matter of months, Cyrus has apparently become a pervasive socio-cultural influence and the cause of everything that's wrong with today's youth.
Last month, the former head of the British Government's Child Exploitation and Online Protection Centre told a parliamentary committee that "highly sexualised" pop stars such as Cyrus had a far greater effect than pornography on young people.
"There's far too great a focus on the [online pornography] side of the debate," said Jim Gamble.
"If you look at Miley Cyrus, that has a far greater and much more easily accessible influence on young people than seeing hardcore pornography."
I believe he's wrong for several reasons, starting with the fact that wherever his statement was reported, it was accompanied by a photo of Cyrus doing her thing, as opposed to a still from a porn video.
For all the fuss over the former, it's still seen as appropriate for a family newspaper website, unlike the latter.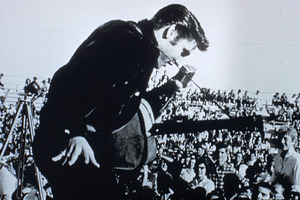 Secondly, he's approaching the broad issue of pop culture and its influence on teenage behaviour from the vantage point of scandalised middle age.
All popular dance forms, up to and including twerking, are a form of flirtation, if not sexual display.
As George Bernard Shaw put it: "Dance is a vertical expression of a horizontal desire."
And all pop stars since Elvis Presley have, in their various ways, adopted the rallying cry of the late 19th century Decadent Movement "Epater la bourgeoisie" (Shock the middle classes), on the eminently sound theory that teenagers are drawn to anything of which their parents heartily disapprove.
At times Cyrus must feel like Professor Pavlov making dogs salivate by ringing a bell: lighting a joint in public 40 years ago amounted to giving straight society the fingers, but in Amsterdam in 2013?
I suspect online pornography has a far greater and more pernicious influence on young people's attitudes to sex than Cyrus' antics.
Australian research presented to an education conference in London in 2011 indicated that the average age at which children first watch pornography is 11.
In the accompanying commentary the researchers noted that 88 per cent of pornography scenes featured physical aggression, mostly directed at women, and that children who watched pornography appeared to believe that it portrayed normal sex.
"Porn has become the cultural mediator in how young people are understanding and experiencing sex," they said.
"Porn is our most prominent sex educator."
If pornography can be said to have a core theme or message, it's that females are by nature rampantly promiscuous, although socio-religious programming prevents some from being their true selves.
These ticking sex bombs just need a bit of persuasion, gentle or otherwise, to set them off, so don't take "no" for an answer.
They'll thank you for it in the morning. Which brings us to the Roast Busters.