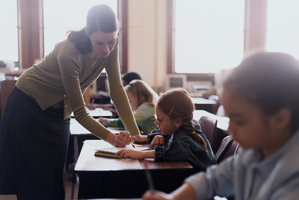 In her article Let's Bring Knowledge Back into Schools, Dr Elizabeth Rata is right to raise the issue of the role knowledge should play in the school curriculum. However, in the spirit of contestation she advocates, I would like to offer another perspective.
I agree that knowledge is fundamental to the school curriculum, just as it was 50 years ago. Intellectual development is a key purpose of education: that is, expanding students' minds (and horizons) by exposing them to the best possible knowledge. This idea goes back thousands of years, to a time when knowledge was thought of as a set of eternal truths.
Until recently it was possible to sustain this idea, while also recognising that knowledge is constantly being added to and changed. There is a huge body of literature on this. But the nature of knowledge has changed so much that we need to approach it differently.
Knowledge's exponential growth means that its traditional repositories (books, libraries, databases, academic journals, and the minds of individual experts) are far too small.
As philosopher David Weinberger puts it, knowledge is now "too big to know". It exists, is created in, and is a property of networks. What knowledge is has changed.
This has major implications for how we should think about knowledge and intellectual development in schools. Students need knowledge, but the reasons they need it are now very different.
It isn't enough to see knowledge as an end in itself, to "fill up" students with existing knowledge. It's what students can do with knowledge that matters.
They need knowledge to think with, to find more knowledge, and then to think in more complex ways. They need knowledge to work with others who have different knowledge, and they need knowledge to create new knowledge.
To me, future-oriented education is about working with knowledge. It isn't traditional education, plus iPads. And it isn't a dumbed down version of traditional education. It's a ramped up version - doing things with knowledge is harder than simply "getting" it.
As far as working with knowledge goes, the national school curriculum is a step in the right direction.
I think it is mischievous to say, as Dr Rata does, that we have chosen to know less, that the school curriculum has been hollowed out of knowledge. In fact, about 70 per cent of the curriculum sets out content knowledge students should learn.
There hasn't been a "turn against Western knowledge" and knowledge is not represented as a "process". The traditional content is very much there, but, as well, students are now expected to learn about the nature of the disciplines - how they work, and how knowledge is built in them.
A singular focus on traditional knowledge will not make us intelligent or innovative in the ways we need to be. For this we need a curriculum that combines traditional knowledge with the capacity to work with knowledge, a positive shift that is beginning.
• Jane Gilbert is professor of education at AUT University.