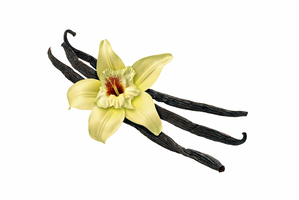 Trade Me doesn't jump out as the place to buy your groceries. Yet more fresh foods are being sold via New Zealand's number one online market place. More than $1000 of fish is bought every week from Hawke's Bay Seafoods and more than 90 per cent goes to people outside that province.
If you're buying in bulk, this can be cost effective. It also offers live paua and crayfish, which isn't always available from the supermarket.
Seafood is one of a variety of food products available on Trade Me. Many are aimed at foodies. For example, Trade Me seller "willyow" sells vanilla bean pods and premium Dutch cocoa. And greenbeanhouse sells green coffee beans by the kilogram for home roasting.
Another seller who interests me is Neville Bates of Sausages By Design - AKA "arkles" on Trade Me. He sells sausage casings and seasonings for people who want to make their own sausages.
Bates' customers buy for a number of reasons, which include making low-cost gourmet sausages, having special religious or diet requirements and because they enjoy making their own food. His most popular product is natural salted casings.
If you're a sauce aficionado, you might pick up something interesting from Trade Me sellers such as "saucenation".
There were more than 300 sauce auctions when I looked on Wednesday, including ones with intriguing names such as Bone Suckin' Thick Barbecue sauce and Blair's Sudden Death sauce.
Or, if you like gluten-free food there were auctions offering products ranging from hotdog batter to gluten-free pizza sprinkles.
Poms hankering after the over-processed food they ate back home can get it from English Bobs' Trade Me store.
Why anyone would want to pay premium prices for imported Smash, Bird's custard or preservative-filled chicken hotdogs eludes me.
But homesickness can take odd forms.
While I'm on the subject of unhealthy foods, with Halloween coming up I'm sure the Candies Trade Me store will do a good trade in the next few weeks.
It's not all businesses selling food via Trade Me. Some enterprising sellers are offering excess home produce ranging from fresh kaffir lime leaves to free-range eggs.
The leaves, for example, sell for a small fortune in the supermarket, so why not buy them direct from a private grower?
And if your chickens are laying faster than you can eat the eggs, there's money to be made selling a few dozen.

More deals
• Live crayfish: $34.90 plus $4.90 postage from Hawke's Bay Seafoods' Trade Me Store.
• Horror Mix, 1kg premium gummies: $17.95 including postage from Trade Me store Crazy Candies.
• Raw bush honey 2.5kg: $27 including postage from bees-r-us on Trade Me.
• Natural fudge: Four x 75g bars $12. Free delivery Manukau to Meremere from seller storm33.