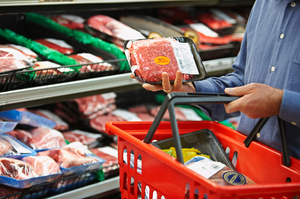 Isn't the weekly food shop a drag? Whingeing children, supermarkets that move the products you like, misleading sales, and the eventual decapitation of your bank balance at the checkout.
But treat it with a bit more care and attention and you can save an awful lot of money, says associate professor Valentyna Melnyk of Massey University.
Supermarkets come in two main flavours, says Melnyk, who studies consumer behaviour: the Every Day Low Price (EDLP) category, which has lower regular prices overall, and the High-Low category, which has higher usual prices but deeper discounts on hand-picked items.
Getting the best deals depends on the customer's behaviour. If you're time-poor and do one big shop a week then Pak'nSave, an EDLP supermarket, is the winner. Overall, you'll pay less than doing the same shop at Countdown or New World, which are both High-Low supermarkets. Consumer survey results reflect that Pak'nSave is cheaper at six out of seven centres surveyed.
If, however, you have time up your sleeve and don't have to drive too far you can save a lot by "cherry picking", says Melnyk. Take that "no junk mail" sticker off your letterbox and inspect supermarkets' fliers (also available online). Make lists of what's on discount, then plan your trips to various supermarkets.
Melnyk recommends checking the fliers from Nosh Food Market and Farro Fresh as well as the main supermarket chains. These have competitive specials each week, especially on fruit, vegetables, meat and milk.
Including butchery chains and Asian supermarkets/fruit stores in your cherry picking increases the savings even more. For example, on Wednesday, beef mince was on mega sale at $4.99kg in The Mad Butcher, $8.99 at Pak 'n Save and $10 at Countdown. Likewise in my local branches, bananas were $1.39kg at Tai Ping Supermarket, $1.99 at Pak 'n Save and $2.99 at Countdown.
Another strategy is to stockpile items when they are on sale.
Beware of specials labels, says Melnyk. They are likely to be printed in colours that catch your eye, making you assume the item is deeply discounted. They may be only a few cents cheaper than the full price, or even more expensive than the equivalent product from another brand. Pak'nSave's everyday low-price labels look like specials, but are in fact the same price as the white sticker underneath.
Tips from Consumer: Check unit prices - it may be cheaper to buy smaller sizes; buy house brands; and avoid shopping when you're hungry.

More deals
• Just Juice 2.4L/3L (Excludes Splash), $3.99 each from tomorrow at New World
• NZ boneless chicken breast, $8.99kg at Pak'nSave
• Fresh Tegel Chicken thighs or wings, $4.45kg from tomorrow at the Mad Butcher
• US green grapes, $4.99kg at Nosh with a VIP Card from Tuesday.