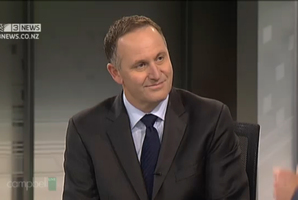 Here's a question for you: If you could wave a wand and change overnight one policy to make our country better, what would it be?
Mine would be to privatise all schools. I would kick government totally out of anything to do with the schooling of children. My magic-wand policy would include generous scholarships to ensure top quality schooling in the poorest of neighbourhoods.
Great and exciting schools would blossom in the poorest and most deprived of communities.
Good teachers would be paid top dollar. Poor teachers would be sacked. Great principals would be rewarded like captains of industry.
The teaching profession would be opened up and teachers would teach not as they are told but as they best see fit. Their only requirement would be to deliver for both their pupils and their parents' satisfaction. Our now best schools would have to improve or die. They simply would not be good enough to survive the competition that complete privatisation would ensure.
There would be no national standards measuring and grading our children. There would be no dumbed-down standardised curriculum. The Kremlin-esque Ministry of Education would go. Our 1970s-style teacher unions would be historical relics.
The closing of second-rate schools would no longer lead the news for days or prove a political hot potato. What parents want and value would dictate which schools open and which ones close.
School would be enjoyable and exciting and productive. Schools that aren't would close. The wastelands of learning that cover great swathes of New Zealand would be gone. There would be people-power in education, not state power. Neighbourhood and income would no longer dictate educational opportunity.
There would be diversity as schools specialise to the communities they serve and to the areas they focus upon. There would be schools specialising in dance, theatre, sport, music as well as the core subjects that we all want for our children.
It's a great question to ask ourselves and it's an even better question to ask our politicians: what's the one policy you would change if you had a magic wand? It was the one last week asked of Prime Minister John Key.
Imagine the answers our other party leaders might give.
I am sure Labour's David Shearer would want to end poverty. Or perhaps build everyone a house. The Greens' Russel Norman would nationalise the means of production. Winston Peters (NZ First) would banish all foreigners. And Peter Dunne, and his whatsitsname party, would have his old job back.
What about Key? Was it a low, flat tax? Spending under 20 per cent of GDP? A welfare system that works? The end to mindless red tape?
Nope. None of those. If our Prime Minister could change one policy it would be to alter our flag. The Southern Cross with the Union Jack would be gone. We would awake in the morning to a black flag with the silver fern. Our flag would be more distinctive and more easily recognisable. It's a branding and identity thing. But it's fascinating, isn't it? It's a policy change that wouldn't directly affect any New Zealander. It wouldn't directly change a life.
It strikes me as a spectacularly unambitious goal for any politician. But that's Key's success. National knows not to frighten us with ideas or suggestions for change.
It's all the more comforting that Key quickly dismissed any prospect of changing the flag. It was just his magic-wand moment. There would be a need for a referendum. The people would have to want it. It isn't a prospect. And no, he won't be pushing for change.
So nothing will change. No one need get upset. We will continue to plod along. Just as we always do. We like our politicians to promise something better but also to make no change to make anything different. That's what National promises. That's what National delivers.
Debate on this article is now closed.