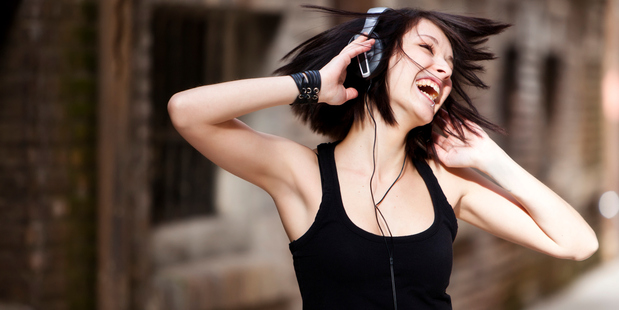 Once upon a time headphones were boring. Now they're to die for. Any self-respecting gamer or music-lover probably owns several sets.
To get the best out of your smartphone or portable music device you need a Bluetooth speaker at home and good headphones for when you are out and about, says Aaron Groombridge, audio product manager at Noel Leeming.
Northlander Jeremy Tauri has four favourite sets. For mobile phone calls he has a Plantronics Bluetooth headset, ear buds for running or going to the gym, and Beats by Dr Dre headphones for listening to music when out and about.
The headphones he waxes lyrical about the most are the Turtle Beach programmable Ear Force PX5s.
The surround-sound gaming headset can be used at home for listening to music, watching movies and, of course, gaming.
Noise-cancelling headphones are popular. Groombridge says they reduce the sounds around you so they do not need to be turned up to get over the noise of traffic, a plane or a busy office.
At home, wireless headphones are a must.
All of this doesn't come cheap. My 10-year-old son is delighted with the $18 set of noise-cancelling headphones he bought at Kmart last weekend but real aficionados can spend more than $1,000 on a set.
Electrical stores such as Harvey Norman, Dick Smith and Noel Leeming each sell dozens of models at prices ranging from $7.99 to $649.
Even The Warehouse has a range, from entry-level headphones to highly sought-after models such as Beats by Dr Dre High Performance Professional.
For top-of-range headphones such as Sennheiser, Beyerdynamic and Denon it's often necessary to go to specialist stores such as AV World and The Listening Post.
It's a good idea to use price comparison websites such as PriceSpy.co.nz and PriceMe.co.nz.

More Deals
• Beats by Dre Headphones Studio Noise Isolating (available in White or Red), $349, through The Warehouse's Red Alert email today only.
• Sennheiser noise-cancelling headphones PXC450 at $599 down from $899 until the end of June at AV World in Mt Eden.
• Volume-limiting Endeavour headphones for kids in blue and pink, $29.99.
• Panasonic DJ Headphones Yellow, $39.99, at Dick Smith stores.