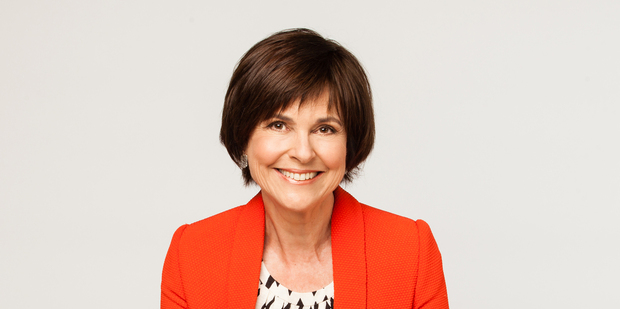 Have you ever wondered where TVNZ programmes go to die? No I hadn't either, but in exploring the outer reachers of my TV remote, by going to the very ends of the free-to-air earth this week I came across what appears to be New Zealand television's Great Rift Valley.
The channel - which has been named with that rather predictable Koi-woi longing for a pre-urban idyll that never really existed but these days is used to flog everything from beer to to cheese to the All Blacks - is called Heartland.
It's filled with ghosts, some of them hamming it up on early episodes of Shortland Street. There are zombies too, with names like Matthew and Marc. Some of the bodies found in the Heartland have barely been laid to rest, like an early series of Go Girls.
It turns out that Heartland is also where old news stories go to die, though for some reasons someone at the channel has decided to repackage them in a brand new show called, I Was There (weeknights at 7).
For those of us of a certain age, the voice of the long-time but long retired New Zealand Broadcasting Corporation (NZBC) news anchor Dougal Stevenson is something like the voice of God. Well if not God, then a particularly sonorous sat-nav voice. Talk about gravitas! Talk about authority! Talk about setting you on the right path!
So when I tuned into the first episode of I Was There on Monday to hear Mr Stevenson's mellifluous, melodious, orotund tones promising that "over this series we're going to take a journey back through four decades of New Zealand history" and see "rarely seen gems" from the TVNZ archive, then I was prepared to obey with him the same sort of assiduity as if he told me I had to turn right in 200 metres.
Rather unfortunately for Mr Stevenson however - and for the other old NZBC news anchors roped in for this series, made up of Jennie Goodwin, Judy Bailey and Tom Bradley - I Was There seems so far to be a rehearsal of familiar stories and ancient tropes.
The three (out of five) episodes I was able to watch this week before press time - all rehashing the 1960s - mainly featured a parade of old crime and disaster stories that people older than 40 (the intended audience surely?) will hardly need reminding of, as well as brief mentions of other things people older than 40 will hardly need reminding of, such as the arrival of the Lawson quins, decimal currency and international air travel - though not in that particular order.
The first two episodes each featured two extended interviews with people who were involved in certain events - the "I was there" element.
This meant listening to Peter Williams QC banging on about what a top bloke Bassett Rd machine gun murderer Ronald Jorgensen was, former broadcaster Ian Johnstone banging on about how vile the six o'clock swill was and a former NAC trolley dolly banging on about how she once poured hot coffee into Dame Cath Tizard's lap.
The third episode was completely given over to the 1968 Wahine disaster, a tragic event that many know about even if they don't remember it first hand.
Now I am not suggesting there is something inherently bad about traipsing back old news stories. But, for those of us who remember these stories rather well, there's not much to be gained from hearing them told one more time, even by a fellow with a voice like a particularly good sat-nav.
- TimeOut