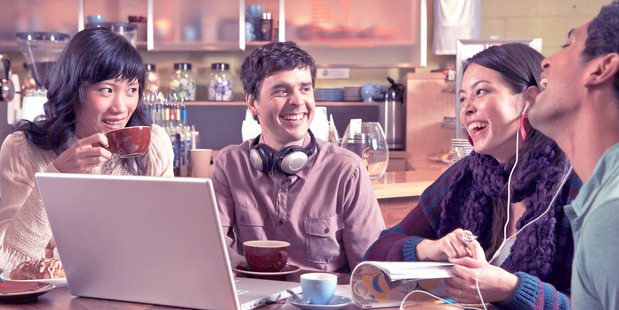 Kiwis love discount vouchers. And June 1 is the start of the current year for anyone who has bought an Entertainment Book. These are chunky books full of tear-out discount vouchers.
In recent weeks I've found myself helping my son sell Entertainment Books to raise money to go to the Scout Jamboree in Feilding this December. Thousands of other Kiwis are out there trying to sell as many of these books as they can to raise funds for their cause. Twenty per cent of the $65 sale of each book goes to the charity.
The most prolific deals in the Entertainment Book are for eateries. Hundreds of Auckland restaurants and cafes offer buy-one-get-one-free (Bogof) main meals or 25 per cent off the bill. If, like businessman Bob Jones, you eat out three times a week, you could save a small fortune with this book.
There are a lot of Bogof deals in the Entertainment Books. For example, many of the better-known fast-food joints such as McDonald's, KFC, Burger King, and Wendys all offer them, as do attractions such as Kelly Tarlton's Sea Life Aquarium.
I prefer the 25-per-cent-off deals over buy-one-get-one-free. It means that even if you're just popping in for a one-off coffee and cake, or buying a takeaway, you'll still save some money.
The arts, sports and attractions section of the book is good for people who get out to places such as Rainbow's End, Snow Planet or the New Zealand Symphony Orchestra.
There are also cinema deals, although some are not as good as last year. Hoyts, for example, is offering two tickets for $26. Considering full-price tickets at its Hibiscus Coast cinema are only $9.90 ($13.50 for 3D) and a full price adult ticket elsewhere is $16.50, the deal doesn't fire me up. There are better movie deals in the book for The Bridgeway, The Vic in Devonport, Monterey Cinemas and Pukekohe Cinema.
This section of the book includes free rounds of golf at some clubs, including Whitford Park, Executive Nine, The Grange, Maungakiekie Golf and Pakuranga Golf Club.
These days, the Entertainment Book competes with the one-day-sale websites, which sometimes offer way more than 50 per cent off the purchase price of food or experiences.
But come school holidays, if I don't have a GrabOne voucher sitting around, the Entertainment Book's discounts would come in mighty handy.
I've never used the travel vouchers in the Entertainment Book, but there are many deals for hotels (many in Australia), car hire, travel insurance and taxi fares.
Thousands of these books will be sold in the next few weeks.
Whether they're suited to your household will depend very much on your discretionary spending.
As Susan Edmunds, editor of this section, said: "I did wonder whether I would have gone out quite so much if I hadn't had the book as an excuse."

More deals
• 50 per cent off Wiltshire and Arcosteel loose pots and frying pans and Sistema microwave and Klip It plastic ware at The Warehouse until Tuesday.
• Aware and ecoplanet cleaning and laundry products, and new Ecostore laundry liquid, are now available from Countdown.
• Half price on selected men's shavers at Farmers until Wednesday.
• Samsung Galaxy Note 8 16GB WiFi. $599 at Dick Smith until June 3.
• GrabOne, Monday: Blunderbuss (462 New North Rd, Kingsland, Auckland) $20 for one pizza, two beers or two house wines (value up to $33).