Ali Williams has been an asset for many reasons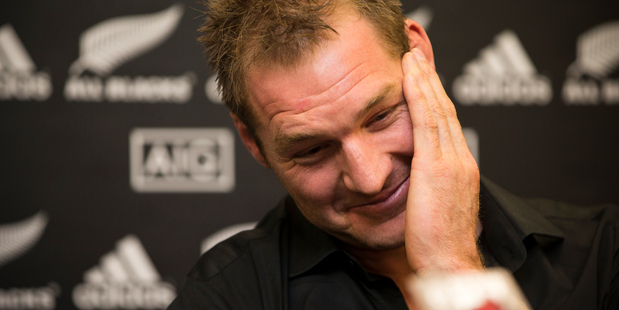 Ali Williams' retirement from international rugby ends one of the game's more interesting careers and brings the departure of an irrepressible All Blacks character. Fun-loving, rebellious, incapable of making a dull comment, he showed the public only one side of his personality.
It was not for fun that he has been regularly selected in All Black squads in recent years, and not for his form on the field either. The forceful athleticism of his early career did not completely return after debilitating Achilles injuries. Yet the selectors continued to want him.
Clearly, Williams had qualities within a team culture that could be known only to those who trained and toured with him. It was fitting that he announced his decision yesterday after taking part in the team's preparations for another international season.
Despite the respect national selectors clearly have for him, his appointment to captain the Blues this season was greeted with surprise.
Yet he has fitted the culture of new coach Sir John Kirwan perfectly.
Both are Aucklanders to the bone, striving for brilliance and unconventionally blunt when the team falls short of their expectations. The captain has been no less critical of himself.
After 77 tests since his first in 2002, he deserves to be remembered at his best. He used his height and natural attributes to be one of the most dominant forwards of his day, not only in lineouts but in ranging, handling and driving. Ever cheerful and jesting, Ali Williams was seriously good.