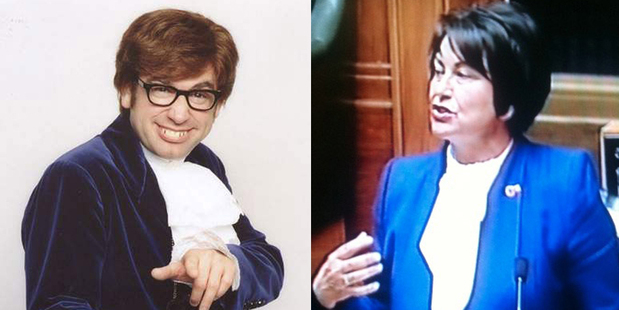 Dumb workplace rules
1. "No cellphone-shaped objects in your pockets at work," wrote one employer. "At first I thought it was a typo, then they started to write people up for wallets, packs of gum, and other rectangular shapes."
2. "Want to slide a desk across the room? Can't. That is violating union rules, and taking work away from the facilities team. You have to call and schedule the movers. Then they charge you for it."
3. "People used to keep snacks on their desk while working, because we're human. The employer implemented 'lean working' so every desk had to be totally empty, except for select items that had to be arranged in a certain way. This rule forbade food items, but allowed one 'personal item'. One staff member had a banana in a banana case. She was told to put it away. She refused and took it further until it was ruled that because she wasn't eating it, it was an 'inactive banana' and thus a personal item. It only became active during the act of eating, at which point it became food."
4. "We were allowed to either have no facial hair at all, or have a fully grown moustache. Our manager told us if we wanted to have a moustache, we would have to go on holiday and come back from it with a fully grown moustache."
5. "I work in a warehouse. No hats. It's cold here in the winter and the poor bald guys can't wear hats." (Source: Daily Mail via Reddit)
Mega exaggeration
Response to Glenn's complaint that Mitre10 Mega have too many disabled carparking spaces: "Nothing like a little exaggeration to help make a point?" says this reader. "There are not 'about 12' disability spaces at Mitre10 Mega on Lincoln Rd, there are five. And on more than one Saturday that I have tried to use them they have all been in use or only one has been left." Another reader has a warning: "Don't let my father catch you in the disabled carpark. He has been known to let down tyres of a non-disabled car. Why don't you celebrate your ability to walk for 5-10 minutes from a distant carpark instead of whinging?"
Sticky beaks in the parking building
"You need to be careful on the baby space ones," says this reader. "I've arrived baby-less at the mall to collect my wife and girl and been approached by what can only be called a busybody. I pointed out the car seat and asked for her badge number as one of the parking police. My wife turned up as we were arguing and I got to demand an apology."
Celebrity: Robin Williams burns Kim Kardashian...
Update: A few weeks ago Sideswipe (and a whole lot of other MSM) reported that three men were deported from Saudi Arabia for being too handsome. Turns out this was not the case at all. Such misinformation is spread quickly in an online news environment and while it might be a seductively humours yarn it also creates unfair stereotypes. Here's what really happened. (hat tip: Mark Hanna @HonestUniverse)
Kids: Defeats the purpose of a night-light doesn't it?
Video: Ryder is learning to waterski. He's 7.5 month old. (Now while this clip is terribly cute and I know I'll get called a hand wringer, which is terribly unfashionable, but after a few moments all I can think of is his soft little cranium)
* Got a Sideswipe? Send your pictures, links and anecdotes to Ana here.