There are clear signs KiwiSaver is growing our retirement savings, but will it boost our capital markets? asks Blair Turnbull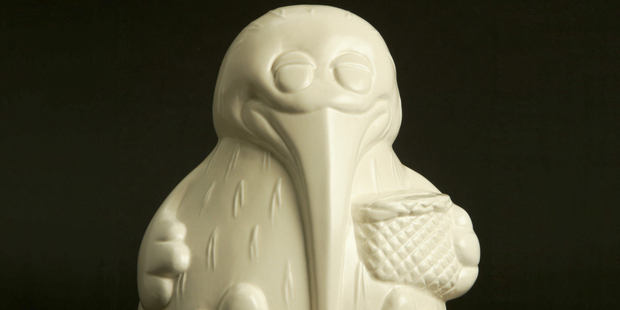 Remember the year 2007? Team New Zealand were stamping their mark on the Louis Vuitton Cup after beating Luna Rossa 5-0 in Valencia, Helen Clark was Prime Minister and KiwiSaver was having its final design touch-ups.
Some of the biggest KiwiSaver questions back then were: Would Kiwis be interested in a voluntary investment retirement scheme? Would it improve our retirement savings rate? Could it overcome our perceived financial literacy hurdle? And what effect would it have on our capital markets?
Fast-forward five and a half years and KiwiSaver has achieved overwhelming success in helping over two million New Zealanders better save for their retirement. Not only are more New Zealanders taking up KiwiSaver for their retirement but also member attitudes are becoming more and more positive.
The latest ASB KiwiSaver Survey shows that the use of KiwiSaver for retirement savings has lifted from 52 per cent to 55 per cent over the past year, and is now at its highest level since tracking began in 2007.
The survey also reveals the number of KiwiSaver members who say they don't know how they will spend their funds once they retire has dropped from 23 per cent to 16 per cent. This highlights that more and more New Zealanders are not just about thinking about how to save for their retirement but also what a retirement lifestyle would look like for them. The ASB KiwiSaver survey also recorded a significant drop in the number of New Zealanders undecided about KiwiSaver, declining from 16 per cent to an all-time low of 7 per cent over the past six months.
Though there is clear evidence to suggest that the $14.5 billion dollar KiwiSaver market has had a very positive impact on our retirement savings attitude, it is less clear what impact it has made on our capital markets.
A common perspective is that KiwiSaver will ultimately deepen New Zealand's capital markets and in the process also usher in more of a "shareholder society", similar to what has occurred in Australia where their compulsory retirement saving scheme has been running for more than 20 years. As beneficial owners of Australian company equity and debt via their superannuation accounts, shares are a common discussion in Australian bars and cafes. Price levels and dividend payouts of large corporates such as BHP and Commonwealth Bank are well known and the effects of corporate announcements and market events on share prices are widely debated in public. Australia Superannuation has proved that ownership improves financial literacy and understanding.
Looking across the Tasman gives us an insight into what New Zealand could achieve through KiwiSaver and higher contribution rates. The Australian retirement savings drive, which began in 1992 with a contribution of 3 per cent for all Australian employees, has now reached a total pool of A$1.5 trillion as at March 2013.
Accumulated savings are now higher than the total value of Australia's main sharemarket index, the ASX200. Furthermore, their equivalent employer contribution rate is increasing from 9 per cent to 12 per cent by 2020 - to address what was identified as a shortfall in retirement savings in the future. KiwiSaver employer contributions have recently increased to 3 per cent, along with an additional 3 per cent from employee contributions. We have some way to go before our retirement savings rate reaches our closest neighbour.
After just five years, KiwiSaver has grown to a total size of NZD$14.5b (Morningstar) - of this, 50 per cent is estimated to be invested in NZ assets (38 per cent cash and NZ bonds, 10 per cent NZ shares, and 2.0 per cent NZ-listed property). This equates to approximately 4 per cent of the NZX50, New Zealand's main share market index.
Increasing KiwiSaver contribution rates over time, either voluntarily or by Government mandate, will assist in developing greater personal retirement savings and encourage a "shareholder society" - one that will benefit individual KiwiSaver members, as well as having the power to deepen our capital markets through the influx of investor funds via KiwiSaver. It's certainly something that New Zealand should be aspiring to achieve.
Footnote: The ASB KiwiSaver Scheme is the largest single scheme in the country. As at 31 March 2013, more than 375,000 New Zealanders are invested in the ASB KiwiSaver Scheme (around 18.5 per cent of KiwiSaver member market share).


• Blair Turnbull is ASB's Executive General Manager Wealth and Insurance