Immunity glitch gave Tahu's killer 33 years of freedom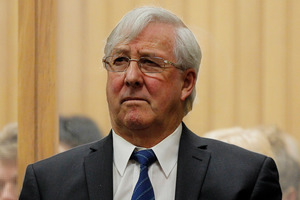 Laws evolve in line with a changing society. Sometimes, however, they fail palpably to keep pace. As much was evident in perhaps the most astonishing aspect of the case of Menzies Hallett, which concluded this week when he was found guilty of murdering Rodney Tahu at a Turangi service station.
Hallett, it transpired, lived in freedom for 33 years in large part because his wife at the time of the killing could not testify against him.
Today, spousal immunity seems an oppressive notion that should have run its course a long time ago.
The societal upheaval of the 1960s finally killed off any idea that a wife was the "property" of her husband.
And that marriage warranted the sanctity implied by a 1934 United States Supreme Court ruling which declared the protection of marital confidences "so essential to the preservation of the marriage relationship as to outweigh the disadvantages to the administration of justice which the privilege entails".
Yet in 1979, a spouse could only give evidence with the consent of the husband or wife charged. The Crown was unable, therefore, to call Hallett's estranged wife as a witness so she could relate how he had told her of his crime.
It might be expected that in the wake of such a travesty of justice, and such an obvious violation of prevailing mores, the law would have been quickly amended. Somehow that did not happen.
Only in 2006 was the Evidence Act changed so that, finally, justice caught up with Menzies Hallett.