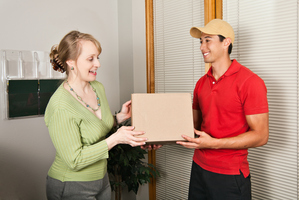 The sale of the week for me is free postage from UK department store Marks & Spencer. Last week, my to-do list included buying school shoes for my daughter. Unable to drive after an accident, I took to online.
It turned out we could buy a Mary Jane-style leather shoe from M&S for £22 ($40). The equivalent pair of shoes at Hannahs was $79.95 this week. The real bargain was the free postage offer, which began in March. The corporate PR people at Marks & Spencer have assured me it's still on offer this coming week.
Kiwis are increasingly buying from overseas. It's not great for our retailers, but it's a fact of life.
The difficulty for consumers is that tracking down retailers willing to deliver to New Zealand for a reasonable price is a bit of an art. I've found that although prices on goods can be cheap in the US, postage is usually prohibitive.
A shop such as OnlineShoes.com, for example, quoted $41.30 to deliver a pair of running shoes.
Anyone looking for real bargains on postage should look to the UK. Over the years I've bought a number of items from there for negligible or no postage. BookDepository.co.uk and fashion store Asos.com are known for their free postage.
Many other retailers and etailers, such as Monsoon and Wiggle.co.uk, offer free postage on orders over a certain level. Others such as Next and Topshop have periodic offers and quite low regular rates.
NZ Post has a reshipping service in the US. You can have the parcel delivered to NZ Post's US warehouse, then forwarded to your address here. I did the sums this week on a pair of Nikes from Zappos.com. NZ Post's YouShop service charges by volumetric weight. Assuming the shoes were posted in their box without additional packaging, the price would be approximately $26.75. The shoes at full price were around $120, bringing the total price to around $150, if you include New Zealand bank charges. The same shoes were $199.90 here this week.
The big risk of using such a service is the packaging. My calculations were done on the weight and size of the shoebox. If there's a huge amount of packaging, the postage cost will be higher, and you won't know until the parcel reaches the YouShop warehouse.
I noticed a lengthy discussion thread on Geekzone.co.nz and the consensus was it's worth using the service for small, light items, but not big, heavy ones.
Even so, it's worth checking around - sometimes the item isn't any more expensive here. For example, EziBuy sells some Next-branded products. I checked this week and a men's khaki canvas quilted messenger bag cost $60 delivered via Nextdirect.com or EziBuy's website.
The advantage of buying from EziBuy is that a portion of your spending is retained in New Zealand. Likewise, overseas merchandise from the brands mentioned here often ends up on Trade Me at reasonable prices.

More deals
• The Warehouse Red Alert deal (tomorrow): Huggies Premium S3 Jumbo 3 x 58-pack carton $42 = 25c per nappy.
• T&T Childrenswear: Three-pair packs of socks for 0-6 years for $1.99 = 67c per pair.
• The Clearance Shed: Buy next year's school exercise books at 10 for $2.
• Farmers toy sale: Some Barbies, board games and transformer toys at 50 per cent off.