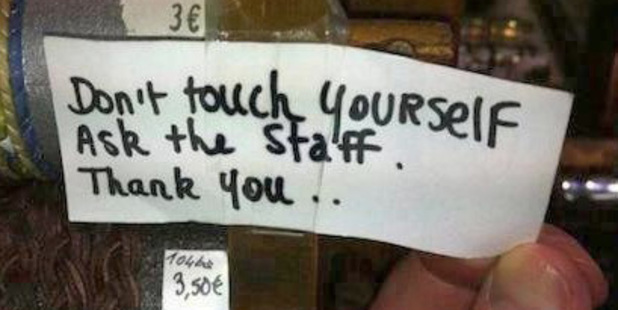 Please, bring back accounting on paper
"Annual returns through the Companies Office can only be filed online now," explains a reader. "When I go online to file it doesn't work. I call and find Apple computers have some compatibility problems. They suggest I download another browser. Well my Mac is pretty old so I can't do that. They suggest borrowing a friend's computer. I do this. Doesn't work. I call. Sorry, compatibility issues with the browser (Chrome). What? So Apple browsers and Google Chrome don't work? Good grief! They suggest - wait for it - go to an internet cafe ... to hell with security, go file those annual returns to a government department at an insecure internet cafe. And why? Because their system isn't compatible with two of the largest companies in the world. Bring back the paper forms I say."
Wirewove woes
"Having purchased a new bed for my 15-year-old daughter I was reluctant to dump the two single beds I had used for her and my son since they were little.
They were still in good order and both mattresses were too good to throw away. After contacting The Salvation Army (who were great to deal with and happy to pick up from my home) I was disappointed to be told when they came to uplift that it was not policy to take wirewove bases because they were not good for your back ... I would therefore like to apologise to my spine-healthy, sport-playing children for subjecting them to such hardship over the years."
Failed ice-breaker
A Greenlane reader writes: "The Red Cross might like to rein in its collectors on Broadway, Newmarket, or at least teach them some manners. One young woman leaped out in front of me as I left Glassons, deep in conversation with my mother about the dos and don'ts of wearing tights in middle age, to say, 'Are you feeling okay? You've come out in spots!' Alarmed, I looked at my arms to see if I'd been overtaken by pustules, then I realised she was talking about the spotted top I was wearing. File that in the 'went-down-like-a-bucket-of-cold-sick' opening gambits. The only thing it made me want to give her was a stingy slap."
They're barking mad here, too
"The story yesterday about the cops barking like dogs doesn't surprise me," says a reader. "When I was about 17 in the late 90s we had some drinks down at the local beach with no trouble. Just as it was all dying down and ready for everyone to go home the paddy wagons and team policing unit show up and start roughing up people (including throwing drunk people into the water). Anyway, while I'm in the bush police are yelling, 'come out or the dogs will be released'. I can hear the dogs so I quickly go around the police by climbing along a cliff and come out up the road behind them in time to see a cop barking like a dog. I nearly gave myself away I started laughing so hard."
Picture this: Hayley writes: "Following on from last week's 'great pair' real estate photo, this billboard was spotted in Takanini."
Survey: The Great British class calculator has invented a new class system made up of seven groups. To find out where you fit in use this calculator below.
Good art: Strangers from all around the world are drawing each other's Facebook profile pictures here at Selfless Portraits.
Quick gif: Here's your stupid ring...
Cartoon: Social networking into proper perspective with Vintage Social Media ...
Video: Comedian Rita Rudner tries to 'beach house' with a gag-filled virtual tour on You Tube.
* Got a Sideswipe? Send your pictures, links and anecdotes to Ana here.