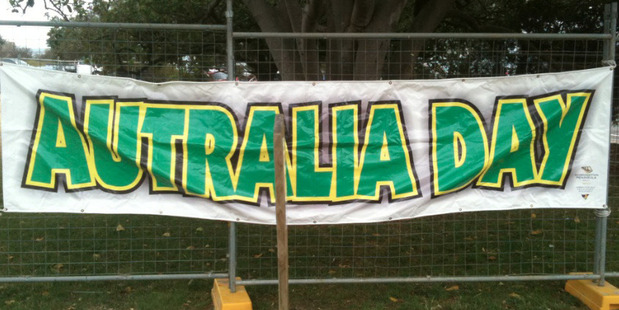 Police quick to sort rubbish dispute
"I have just learned how to get the attention of police if you want them at your home within 15 minutes," enthuses Merilyn. "My well-identified rubbish, recycling, and two garden bins are kept in a carport at the end of the section. Gardeners working at the townhouse next door filled all four of my bins with garden rubbish. I explained they were mine and I wanted to use them so I emptied them and wheeled them home to hose out. While I was hosing the gardener called the police. In about 15 minutes two policemen arrived at my front door to check out who owned the wheelie bins! All of my bins had my address painted on them so I was in the clear. Some years ago I had a man in my private garden in the middle of the night and police took ages to come - I should have told them I had a wheelie bin dispute."
T20 price-gouging
Michael of Mt Eden writes: "Five friends and I planned to go to the T20 cricket at Eden Park on Saturday.
We looked up the prices and saw adult tickets were either $27 or $32. I drove down on Saturday to the ticket office at Eden Park to buy the six tickets but when I got there I was advised that the same tickets were now $40 or $45 as I was buying them on game day. I find this unbelievable. If I went to the supermarket to buy an advertised product for $27 and then got told it was $40 at the checkout, well that would be illegal. I don't get it ..."
Horse burger jokes
My doctor told me to watch what I eat, so I grabbed some tickets to the Grand National ...
Tesco Quarter Pounders: The affordable way to buy your daughter the pony that she's always wanted!
Had some burgers from Tesco for my tea last night ... I still have a bit between my teeth.
I've just checked the Tesco burgers in my freezer ... AND THEY'RE OFF.
These Tesco burger jokes are going on a bit. Talk about flogging a dead ... NO! NO! NO! NO!
Mad Men out of touch with times
Helen was reading a job ad which read: Combine the perpetual smile of a flight attendant, thick skin of a rhino and a big dollop of nous and wit, then whip up into the perfect PA for one of the top Creative Directors in Auckland ... "Can someone tell these advertising Neanderthals it is 2013, not the 1963 of your Mad Men fantasies. I hate to think how the rest of the women in the agency are treated, if this sort of "pretty girl job" (to quote Lena Dunham's Girls) is still advertised this way."
New: Stuck for a comment to make on the Guardian website? No problem. Just try the Guardian Comment Generator...
Buy this: Best duvet ever...
Picture this: The full latex horse mask has paved the way for the porcine version...
Quick clip: Somebody left the hose out last night...
Video: Parody of the 'Don't Bring Your Mates' ALAC ad . Much more based in reality.
* Got a Sideswipe? Send your pictures, links and anecdotes to Ana at ana.samways@nzherald.co.nz