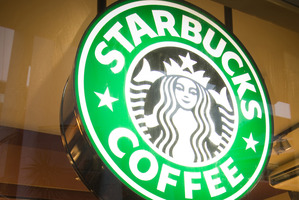 The debate around the level of tax paid by multinational corporations, and where they pay them, has morphed into a drama involving protagonists that are household names.
Fuelling the debate is social media and popular opinion. The context is how to equitably fund fiscal deficits while managing politics.
In part, the root of the controversy lies in the fact that businesses can now operate virtually with a limited physical presence, while traditional tax rules have been developed for what was historically a physical world.
The issue is exacerbated when global brands appear to be operating somewhere but actually aren't, or if they are, their physical presence is a fraction of their virtual one.
Complicating matters is that addressing how, when and where global businesses that operate virtually should be taxed can't be addressed by any one jurisdiction alone.
It is for this reason that the topic is currently being considered by the OECD.
In response to the debate, multinationals are adopting a range of approaches. At one end of the spectrum, Starbucks in the UK announced it would not claim tax deductions for intercompany charges and royalties.
This was to stem the public outrage that its UK operations had sales of £398 million ($781 million) last year and yet paid no corporation tax since they reported losses in the UK for 14 of the past 15 years.
Their response is estimated to cost Starbucks £20 million in tax payments over the next two years.
In contrast, Google's former chief executive and current chair Eric Schmidt has stated to Bloomberg: "We pay lots of taxes; we pay them in the legally prescribed ways. I am very proud of the structure that we set up. We did it based on the incentives that the governments offered us to operate ... It's called capitalism ... We are proudly capitalistic. I'm not confused about this."
The New Zealand manifestation can be seen in the most recent Inland Revenue compliance focus document.
On a basic level, they have chosen visuals of schools and hospitals as part of the document's pictorials to link tax compliance with communities.
It is also evidenced by Inland Revenue's adoption of the recent global movement to encourage wider awareness of a corporate's tax policies and approaches outside of the traditional in-house tax specialists and finance teams, to the senior executives, the chief executive and the board.
At its most formal this has resulted in co-operative compliance agreements which seek to introduce a new level of transparency and partnering between regulator and corporation.
These are some of the most topical tax discussions of the day for which there can be no easy answer. Where the debate will end is unclear but it is likely to remain in the public eye.
Thomas Pippos is chief executive of Deloitte New Zealand.