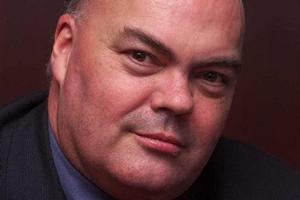 Pretending for the moment that the Treasury's crystal ball is accurate, Bill English said the best news from yesterday's updated forecasts is that 64,000 fewer jobs will be lost as a result of the recession than expected at Budget time.
Unemployment rate is expected to peak at 7 per cent, rather than 8 per cent.
The Finance Minister's problem is that one of the things which has moderated the recession - to the point where it has been about average for a post-war downturn - is that the Government's finances have taken a lot of the strain.
The net effect of a reduced tax take and much higher public spending will have given a boost roughly equivalent to 6 per cent of gross domestic product over the two years to June next year.
That was entirely appropriate.
But the recession's legacy of a shrunken tax base, a string of deficits and mounting debt servicing costs will cast a dark and cold shadow over next year's Budget.
The fact that the economic cycle has been a bit less grim than feared does nothing to address what yesterday's budget policy statement acknowledges is a structural operating deficit.
It will be 2016, if we are lucky, before surpluses return, and every year in the red adds to the public debt burden.
It is a recipe for interest costs to eat up more and more of the future tax dollar, well before the echo of the baby boom sends health and superannuation costs through the roof. It is not sustainable.
One consequence is that whatever the next Budget does on the tax side will need to be fiscally neutral - an exercise in robbing Peter to pay Paul.
Doing that without violating people's sense of fairness will be a daunting task.
But serious tax reform will be needed if the Government is serious about increasing the economy's growth rate.
On the spending side significantly more would be spent on health and eduction, Mr English said, but most people in the public sector had been given the hard word not to expect any more money over the next few years.