Seven-year-old Awarua WiHongi is proof small people can achieve big things.
The Whangarei schoolboy and enthusiastic angler reeled in a 9kg snapper all by himself while out fishing with his godparents over Easter weekend.
He was on a camping holiday with whanau in Tapotupotu, near the very tip of Northland, when he made his incredible catch.
Awarua's proud dad told the Herald his son was ecstatic about landing such a big fish.
"He loves fishing, his mother takes him out all the time and he hounds us every day to go. For him to get this opportunity is awesome," Eltion WiHongi said.
"He rang me from up there and told me he's caught a fish and I didn't think anything of it until they sent me the picture."
The picture showed Awarua holding a fish practically as big as he was, with a mile-wide grin to match.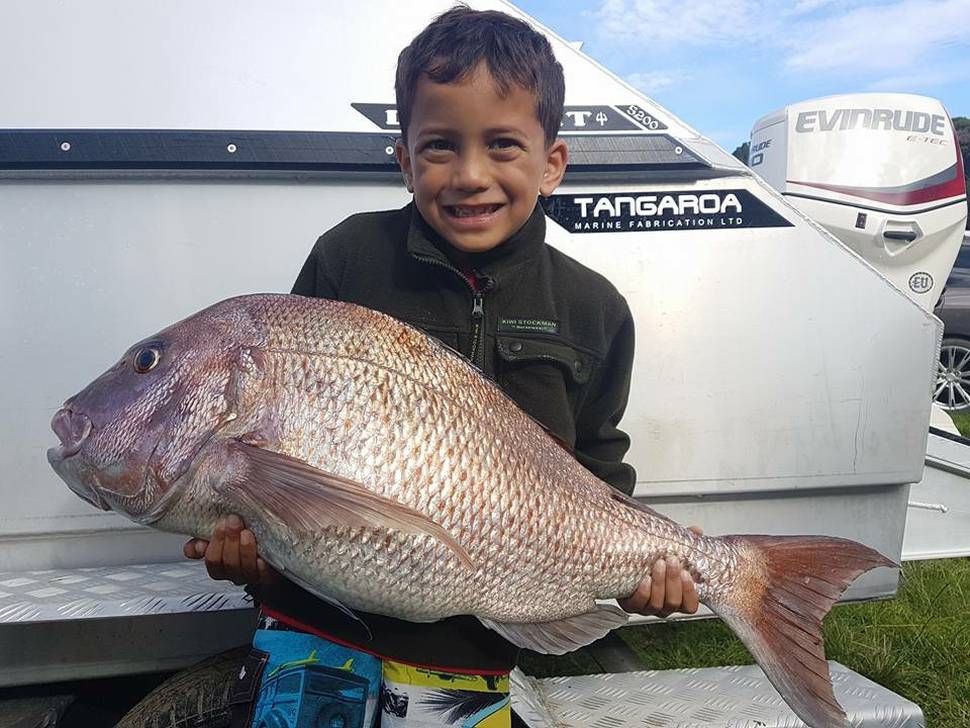 He brought it back to the campground where it was cooked up and eaten that day.
"He was pretty over the moon, aye," WiHongi said.
Awarua had been fishing since he could hold a rod - since about 3.
"Now with him catching this, I can imagine what the afternoons are going to be like now, he's going to want to go out every day," he joked.
WiHongi's friends, all keen fishermen themselves, were also proud of his boy.
"It was quite hard case ... Some people don't even catch that in a lifetime let alone at 7."
He and Awarua's mum had bought their son some new fishing gear but he hadn't had time to use it since coming home in time to start term two at Onerahi Primary School, where he's in year 3.
His dad reckoned Awarua loved fishing even more than sport, and would try to take him out again as soon as possible.