The mystery recipient of a flying proposal on Friday afternoon says her fiance has always been romantic - but she never would have guessed he would have proposed via plane.
Caroline Lynskey's partner of nearly five years was "acting weird" on Friday morning, making mysterious phone calls and being unusually quiet.
"He got a phone call and just drove off without saying anything, I was like 'hmm ok'."
Despite his odd behaviour, Mona Tepu's proposal still took Lynskey by surprise.
"He's good at romantic gestures but I never would have guessed in a million years he'd propose with a banner on a plane," she said.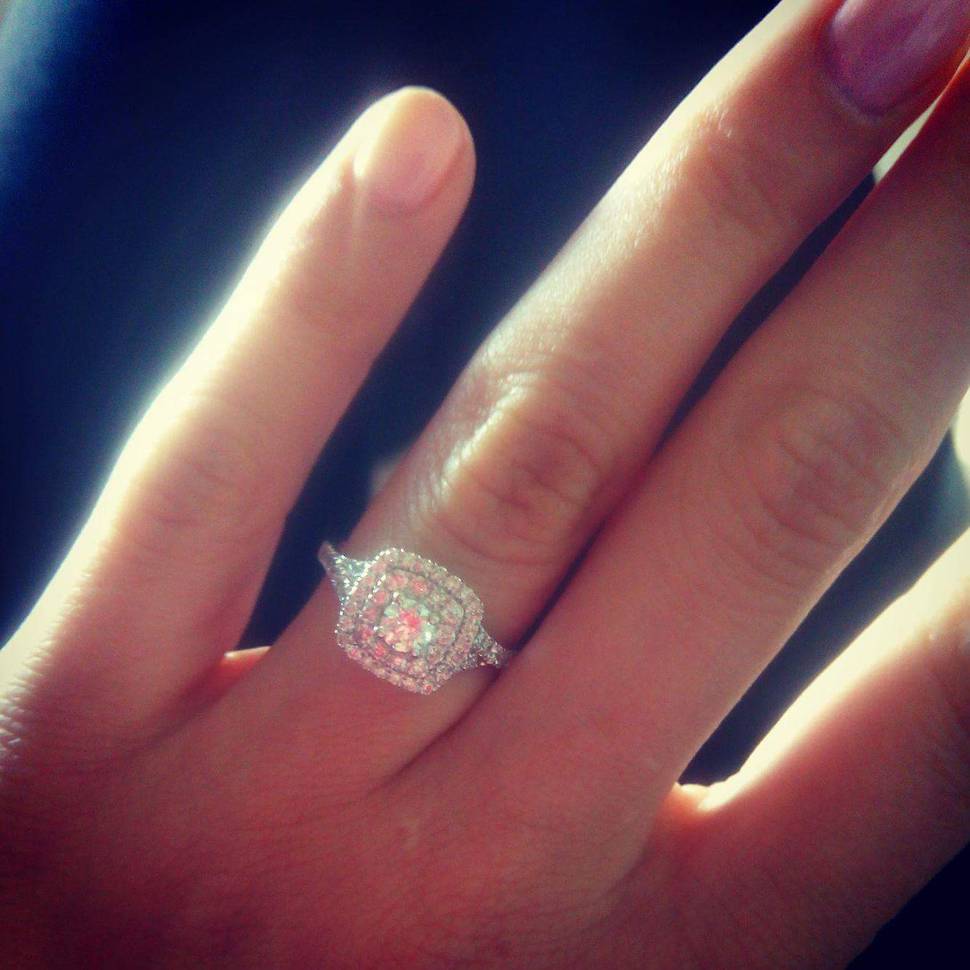 Tepu took Lynskey to Auckland's Domain, saying they had to be there at midday but he wouldn't say why.
"I was like no I can't I have lots of stuff to do," Lynskey said - but he insisted.
"He was really quiet and kept checking his phone and I was like 'what is going on'."
Then, he spun her round and pointed at the sky, saying "look, look, look", she said.
A plane was circling above them with a banner reading "Caroline Grace, will you marry me" printed in bold.
"I was really shocked. He turned around and got down on one knee and said will you marry me, and obviously I said yes.'
The Mt Eden couple, who have a young daughter together, are due to celebrate their five year anniversary next month.
Tepu, a builder, had originally planned to wait until then, but changed his mind.
"He'd bought the ring two weeks ago and we go to Samoa in two weeks with our daughter for an anniversary holiday. He was going to wait till then but he wasn't sure how to do it."
Since the Herald ran a story revealing who the plane proposal was for, the couple has been getting tagged by friends on Facebook constantly.
They hadn't set a wedding date yet, but had spent Friday night celebrating the engagement.
"Everyone invited themselves over for an impromptu engagement party."
Lynskey, an early childhood teacher, said her partner was the more romantic of the two of them, but she was now thinking about how to surprise him back.
"I'll just have to try and plan something - even the score a bit."