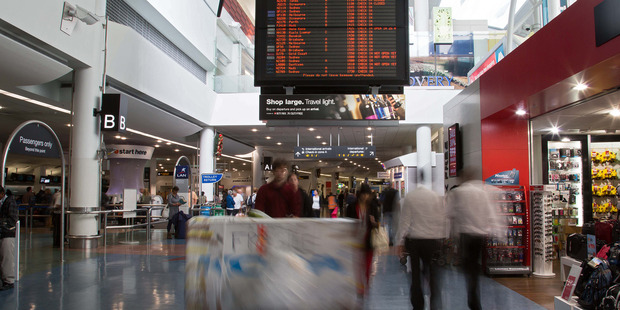 A security breach causing delays at Auckland Airport earlier tonight was never a risk to passengers, the Aviation Security Service says.
The service (Avsec) responded to a request from Auckland Airport just after 7pm about a possible breach of security through one of the airport exit points at the Jetstar gates.

Passengers were re-screened to ensure the safety of the travelling public.

"We can confirm that there was a breach but there was no risk," said Avsec sspokesman Mike Richards.
"An investigation will be undertaken by both Avsec and the Civil Aviation Authority to determine what action if any is required to be taken."
Auckland Airport notified passengers of the incident via tweet.
Due to a security incident, passengers are being re-screened. Expect delays and sorry for the inconvenience.

Thank you for your patience.

— Auckland Airport (@AKL_Airport) September 22, 2016
Travellers began reporting delays about 7.10pm.
DO YOU KNOW MORE? SEND US AN EMAIL
Security breach at Auckland Airport. Could be worse. I'm not at the back of the queue. pic.twitter.com/x6WiNnqjcP

— Ben Carswell (@bcarswell) September 22, 2016
There's some security breach at #AucklandAirport which means everyone has been evacuated and means the plane I'm on is stuck on the Tarmac.

— Ryan Mearns (@ryanmearns) September 22, 2016
Mammoth queue through security at Auckland airport. Get here early

— Cynthia Johnson (@OntheDomain) September 22, 2016
Passenger Dave Greenberg said a police officer boarded his flight saying everyone who had got past security would need to be rescreened.
"A cop came on board and the announcement was made someone got through security without being screened so everyone behind security had to go back through," he told the Herald.
"The airport did a really good job. We were probably off the plane for 45 minutes."
Passenger Kelly Maguren said the airport was chaos.
"Everyone was evacuated from the domestic departures area, including all ground and air staff, and all passengers on partially boarded planes!" he told Fairfax.
An airport spokeswoman told the Herald all passengers had been re-screened by security at 8.20pm.
There would be some flight delays due to the incident, she said.
It is understood that flights have now resumed.