A Rotorua youngster is giving up a sixth birthday party so her friends can instead put their money towards a fund for Valencia Davies, a young girl fighting a life-threatening skin condition.
Madisyn Majurey will turn 6 on Thursday and her mum expected to have a celebration on Saturday with her daughter's friends.
But upon hearing about Valencia's story, Madisyn instead suggested her guests go to a family fun day being held on Saturday to raise money for Valencia and her family.
The Rotorua Daily Post reported on Saturday the 9-year-old Owhata Primary School pupil has been in hospital since the start of the month after contracting rare skin condition SJS (Stevens Johnson Syndrome).
Valencia is on the road to recovery, after a risky time when she found it difficult to breathe as sores and lesions took hold of more than 60 per cent of her body.
However, doctors say she could have life-long scarring. Valencia's family are also struggling financially since her father was made redundant with the closure of Lumbercube and her mother has had to take time off work.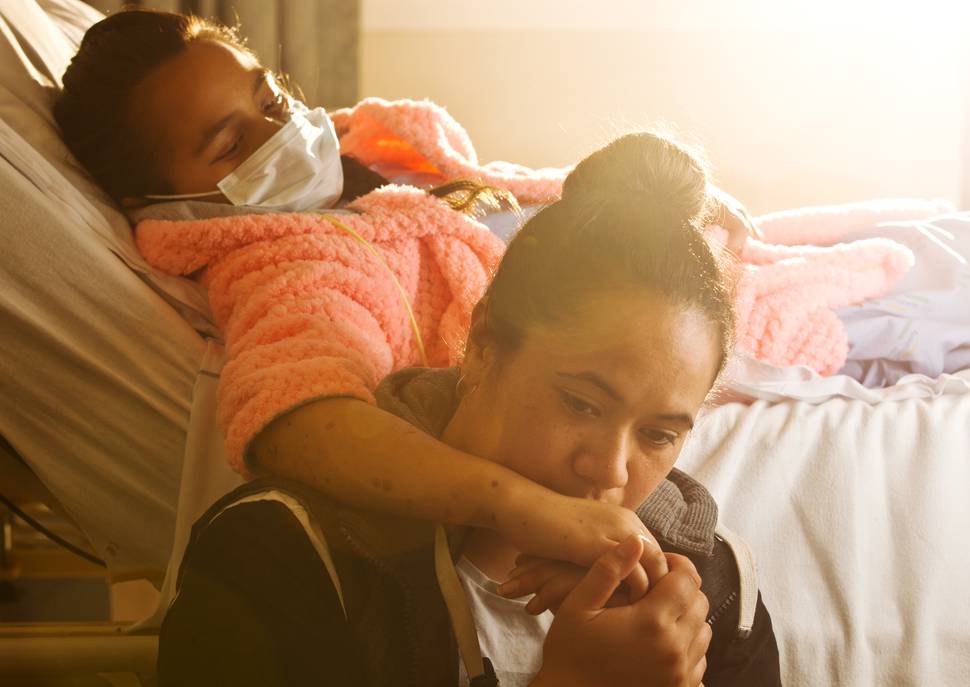 Madisyn's mother, Erin Majurey, said she tried to teach her children the importance of thinking of others in times of need.
"[Madisyn's suggestion] honestly brought tears to my eyes. My kids are so caring and compassionate anyway and that's something I've tried to instil so it wasn't really a surprise that she wanted to give up something that most 6-year-olds really hold onto. I was so proud."
Ms Majurey said she had offered birthday party options including Playtopia, Flip Out, going to the movies or a picnic.
"She just suggested 'why don't we get everyone to go along on Saturday instead and donate money?'."
Ms Majurey said she had already bought her daughter a bike, which she would still be getting on her birthday as a nice surprise and reward for her gesture.
Madisyn's teacher at Glenholme Primary School will hand out invitations to her class to go to the family fun day.
Valencia's mother, Ene Mikaere, said she cried when she saw a video on Facebook which showed Madisyn talking about her birthday sacrifice.
"To think that someone so young can come up with such an amazing gesture. I was blown away with this precious gem's video.
"I'm looking forward to meeting the beautiful darling and her mummy at the fundraiser."
How can you help?
Those wanting to donate to Valencia's Road to Recovery can make a deposit here:
https://givealittle.co.nz/donate/Cause/valenciasroad2recovery
The family fun day is being held at Owhata Primary School from 10am to 2pm.
Any donations and contributions can be taken to Owhata Primary School. Contact Eleanor Mahaki for any queries, phone (021) 353 267.