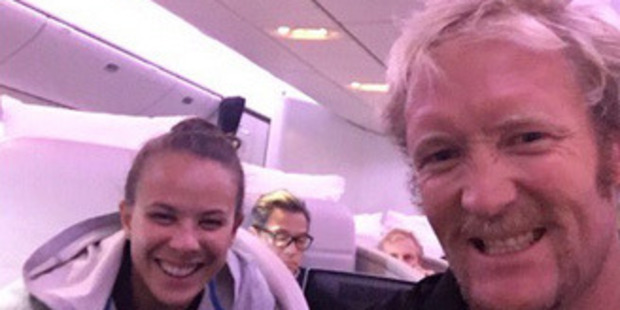 New Zealand's golden Kiwis are on their way home after scooping up four gold medals at the Rio Olympics.
Eric Murray shared photos on Twitter of the medallists Lisa Carrington, Peter Burling, Blair Tuke and Mahe Drysdale looking laid back on their Air New Zealand flight home.
On our way home! @LisaCarrington @peteburling @BlairTuke @MaheDrysdale pic.twitter.com/NVCbnIb0Ww

— KIWIPAIR-EricMurray (@kiwipair) August 23, 2016
Carrington got two Olympic medals at Rio - including a gold in the K1 200 metre canoeing, putting her on a par with Barbara Kendall and Val Adams as the only three-time women's Olympic medallists.
Men's rowing pair Eric Murray and Hamish Bond competed in their 24th unbeaten regatta and won consecutive gold medals in 2012 and 2016.
Mahe Drysdale won gold in the single sculls, in the closest rowing race in Olympic history.
And Peter Burling and Blair Tuke won gold after they completely dominated the 49er sailing class.