It's never too late for love as Western Bay Councillor Margaret Murray-Benge and former Reserve Bank governor and National Party leader Don Brash have found.
The pair has been spotted out and about in Tauranga. In the last month Mr Brash has come to town every weekend said Mrs Murray-Benge who lives at Bethlehem Country Club.
"We are developing a very close and special relationship..He really is lovely. He has a great brain. We are in daily contact."

Mr Brash, 75, told the Bay of Plenty Times that he had been impressed by Mrs Murray-Benge's determination and commitment to the Bay.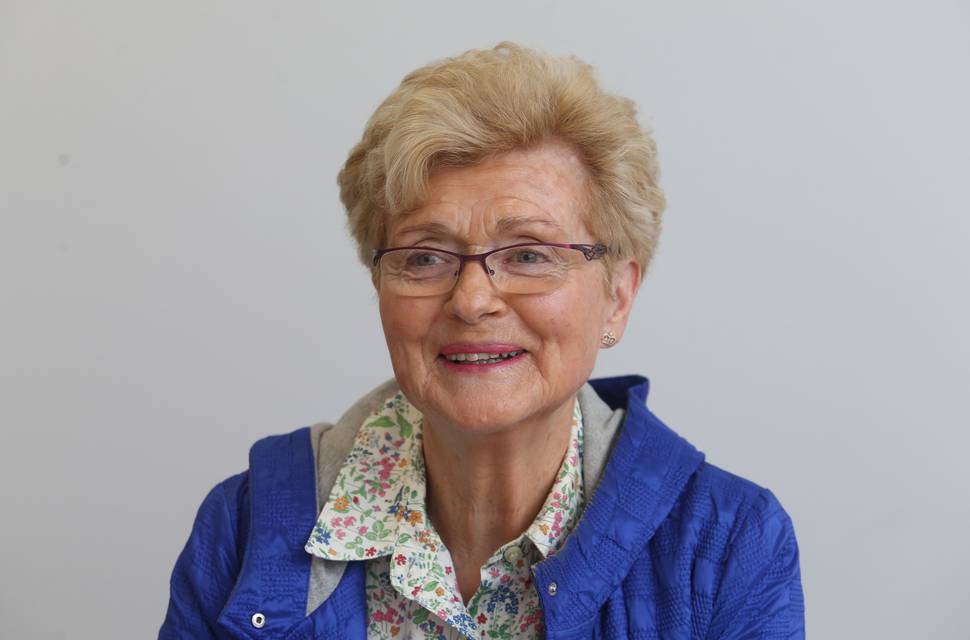 "We are very good close friends...and I have been spending time with her and have a very high regard for her."
The pair had first met in 2005 in Christchurch when Mr Brash was campaigning as National Party leader, and Mrs Murray-Benge was still married to her second husband Doug (who died in 2012 aged 92).
"I had put up my hand to ask a question and Don replied, 'yes Margaret?' and that impressed me that he knew my name.
Last year they rekindled their friendship over a coffee at Auckland Art Gallery
"We didn't look at the art much, just each other. We talked non-stop. He has an amazing ability to talk and I am not far behind. When I was leaving to get my bus, he said he was going that way, so that is how it started."
However he said he had no plans at this stage to permanently leave his apartment in Auckland's CBD to join the hoards of Aucklanders moving to the Bay and said any suggestion of him moving to Tauranga would be "premature" at this stage
Last Sunday the couple attended a National Party curry evening together, hosted by Tauranga MP Simon Bridges.
Earlier in the year Mr Brash was Mrs Murray-Benge's 'plus-one' at Welcome Bay school when Prime Minister John Key visited.
"When John saw me, he said, 'what are you doing here?'... I think he was surprised as I am not a current member of the National Party," said Mr Brash
"Don simply answered, 'I'm with Margaret'," said Mrs Murray-Benge, who is a councillor on the Western Bay District Council.
Mrs Murray-Benge even encouraged her new beau to stand for the city's mayoralty, saying his financial experience would be invaluable for the city. But Mr Brash did not think it was appropriate while he lived outside of town.
"Margaret was keen that I think about it, I didnt think my particular skill was suited to local politics. I had no experience of local body politics at all."
Mr Brash has also been accompanying Mrs Murray-Benge out in the community.
"He wants to understand my world and I take delight in sharing it. We went to Oropi Hall on Sunday morning. We had a cup of tea. Everyone wants to talk. He treats everyone as equal... and we went to the men's shelter one morning...they were all excited to see Don, couldn't give a hoot about me," said Mrs Murray Benge.
She was enjoying showing Mr Brash around the Bay, including its culinary delights,
"We've had fish and chips in Maketu, we love the Trinity...we've been to Brooklyn, Phil's Place, Kaimai Cafe...and Don was really keen to try Pat's pie that just won the best in New Zealand so we queued up together the Saturday after...the queue was very long out to the street."
Their next high profile date will be at Fashion Week in Auckland. Mrs Murray Benge is no stranger to fashion and celebrity-her niece is fashion designer Andrea Moore, and her daughter Melissa is married to actor Russell Crowe's brother.
Mr Brash says she hasn't offered him any fashion advice but says she is very conscious of fashion.
"He did remark that I have too many clothes," said Mrs Murray Benge, who the day she visited the Bay of Plenty Times offices was dressed in Andrea Moore purple pants and jacket and knee high boots,
"But I told him one can never have too many."
DON BRASH
-Aged 75
-Currently chairman of the New Zealand subsidiary of the Industrial and Commercial Bank of China.
-Campaigning with John Tamihere for Ngapuhi leader David Rankin's campaign for a seat on the Auckland Council
-In 2014 published "Incredible Luck", a book assessing his life and recording his opinions on a range of important issues, including drug policy, China's relationship with New Zealand, the Key Government, and the future of democracy.
-He was for seven months in 2011 the Leader of the ACT Party in New Zealand.
-Leader of the National Party from 2003-2006. During this time, he helped lift National's share of the vote from 20.9% in the 2002 election to 39.1% in 2005.
-Reserve Bank Governor from 1988-2002.
-He has three children and 4 grandchildren, twice married.
-Enjoys spending time tending his kiwifruit orchard
MARGARET MURRAY BENGE
-Aged 74
-Western Bay Councillor of Kamai Ward
-In 2004, she ran for mayor in the Western Bay of Plenty against then incumbent Graham Weld, and lost
-A former teacher, she was chairwoman of Canterbury United Council in 1984 and was elected on to Waimairi District Council as a top-polling candidate in 1977. She was the first female council chairwoman from 1983-89.
-She made an unsuccessful bid for the mayoralty of the newly merged councils, won a seat on Christchurch City Council three years later, then lost in 1998 when she made another all-or-nothing bid to lead the city.