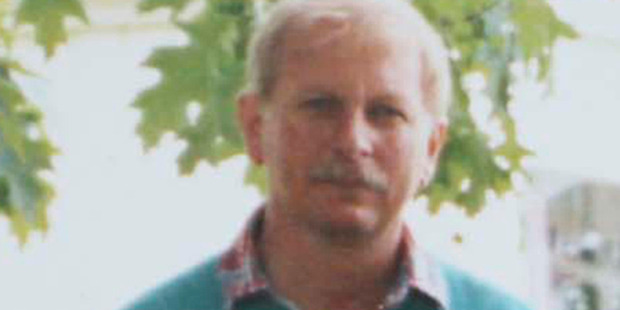 Revelations child rapist Robert Burrett was investigated for making sexual comments to a disabled schoolgirl - two years before his arrest - have led to urgent calls for a ministerial inquiry.
Opposition MPs and a lawyer involved in the case are requesting an impartial investigator look into how complaints against Robert Selwyn Burrett were missed for years despite the Ministry of Education receiving several concerning reports about his behaviour.
A Christchurch school has come forward with new details about how the ministry and police dealt with a "completely inappropriate" sexual comment Burrett made to a child in 2013 while working as a ministry-contracted special needs driver.
READ MORE:
Dark past of playground predator
Before Burrett was arrested in May 2015 for sexually violating a dozen schoolgirls, the Herald is aware the ministry held reports detailing:
* His two drink driving convictions in 2001 and 2007
* A 1993 report from the board chair of Lake Rotoma School outlining how Burrett's tenure as principal led to three staff members resigning and a mass exodus from the school
* A 2013 complaint alleging inappropriate comments and behvaiour by Burrett when he was a special needs bus driver
* A 2014 complaint that a staff member "smelt alcohol" on Burrett during his afternoon school run
* A 2015 complaint that Burrett failed to unload a student from his bus. Burrett reported he was "unaware the student was in the vehicle".
Neither the report from Rotoma school nor the previous complaints about Burrett while he was working as a driver were made public until inquiries by the Herald earlier this month.
Labour's education spokesman Chris Hipkins said there appeared to have been a massive and systemic failure over a long period of time.
"The more that I read about this case, the more alarmed I become. It worries me that even as recently as a few years ago, concerns were being reported and not adequately investigated."
He said it was time for some fresh and independent scrutiny of the whole case.
"Hekia Parata should immediately launch a Ministerial Inquiry, overseen by someone completely impartial. That's the only way we will be able to get to the bottom of how this all went so wrong and ensure that nothing like it can ever happen again."
Catherine Delahunty, the Green Party's education spokeswoman, agreed the case needed to be investigated.
"A review of how the schools' concerns were not acted upon and a plan to prevent this happening again is essential. The failure to act is unacceptable risk to children," she said.
"The situation is not helped by the Government bringing on fees for police vetting services - it's truly false economy at expense of children's safety."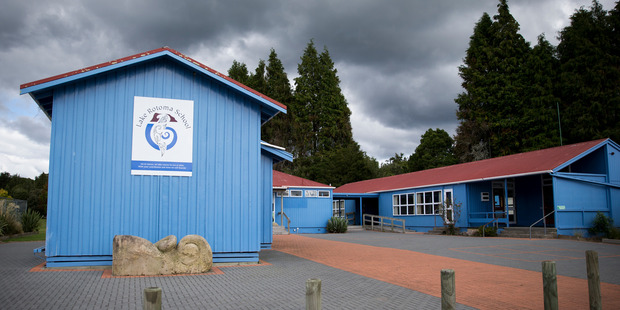 New details emerge
On May 16, 2013, Robert Burrett was driving a disabled girl home from school when he made an inappropriate sexual comment to her, according to a police statement obtained by the Herald.
The young girl, who had communication difficulties, told her teacher, who then contacted her parents and police.
Her mother told police she already felt "uneasy" with Burrett's interactions with her daughter, including him lifting her in and out of the van.
The school's board chair told the Herald the comments Burrett made were "completely inappropriate" and of a sexual nature.
Grant Cameron, a Christchurch lawyer who is representing the school in question, said the ministry, which contracted the transport company Burrett worked for, was informed of the incident.
The ministry asked the company to investigate the complaint.
Parents were informed of Burrett's side of the story and "asked that the investigation be cancelled", ministry spokeswoman Katrina Casey said.
Burrett was shifted to a different route so he could no longer drive the student, but no further action was taken.
"If at any stage the parents or the school had been unhappy with the investigation or its outcome, we would have become involved," Ms Casey said.
Despite police never launching a prosecution against Burrett after the 2013 complaint, Mr Cameron said the ministry should have taken further action because of "the possibility of there being a sexual offender working with children".
Urgent meeting
Next week, the ministry will meet with the school following Mr Cameron's request for an "urgent meeting" with Government representatives and police.
In a letter to Education Secretary Peter Hughes, the Privacy Commissioner, the Children's Commissioner and police, Mr Cameron said the Burrett case was "one of the most horrific and systemic breaches of trust and sexual offending to have occurred in this country".
He called for a review of what he labelled systemic failures in the ministry's handling of Burrett's employment history, claiming it was clear the abuse could have been prevented.
"The school is now alarmed that there does not seem to be any prevention system being operated by the Ministry of Education, or if there is, that it is operating effectively," he wrote.
Mr Cameron said a new child safety protocol was needed because it appeared the agencies involved were "working in silos" and not sharing information.
In the letter, he also raised three previous sexually-related incidents involving drivers of the ministry-contracted transport service that were flagged to the ministry in 2008, 2009 and 2012 - one involving a parent complaint that a child had been "sexually interfered with by the driver".
No criminal charges were laid in any of these cases.
The 2013 complaint against Burrett was the fourth driver-related complaint lodged with the ministry by the school, Mr Cameron said.
"The 'system' has consistently failed for [school's name suppressed] and so it believes a thorough review must now be undertaken."
The school he represented, which was one of the few schools in Christchurch that cares for disabled children, had faced a "flood of inquiries" from concerned parents but it was unable to give them any answers because it had been left in the dark, Mr Cameron said.
He asked why the ministry had told media it had been in daily contact with the schools involved in the case when "next to no contact" had occurred between the ministry and the school he represents.
"If 'privacy' constraints led to this situation then obviously the Prviacy Commissioner and the Children's Commissioner need to be invovled in a review of this state of affairs," he said.
Tightening protections
The Ministry of Education said any complaints or issues with Burrett were "a number of years ago" and since that time the system had been significantly tightened, with tougher employment checks and improved information sharing between different parts of the education system -- including changes to mandatory reporting and the Vulnerable Children's Act.
Under the Education Act, employers must make a mandatory report to the Education Council in certain circumstances, including when a teacher is dismissed for any reason, if a teacher resigns and there have been issues with their conduct or competence either within a year before or after they leave, and where an employer has reason to believe the teacher has engaged in serious misconduct, it said.
The Vulnerable Children's Act requires state-funded services and their contracted providers to safety check the children's workforce and have child protection policies, to ensure we have a safe and competent workforce for vulnerable children. In addition, those who work with children will need to have their checks updated every three years while their employment or engagement continues.
In answer to questions about the 2013 police complaint, the ministry said any allegation needed to be investigated on its own merits, "which is what the transport operator did in this case". It said Burrett had already been vetted by the NZ Transport Agency and held a current Passenger Endorsement, which requires a NZ Police check. The transport operator, not the ministry, had knowledge of Burrett's previous convictions, it said.
Education minister Hekia Parata said the issue was an "operational matter" for the Ministry of Education, Police and the school transport provider.
"Burrett's betrayal of the trust of children and their families is sickening, but I am assured that the ministry investigated every complaint it received," she said.
"The case highlights the importance of recent changes to child protection laws and the way that the Education Council operates. Those changes include making it mandatory for concerns about teachers and principals to be reported to the Education Council, and regular police checks for all those who work with children."
A Herald investigation previously found Burrett was forced from two schools in the North Island as principal and deputy principal after complaints about his incompetent and concerning teaching methods. He taught for more than 40 years in schools across the country, before becoming a tutor, relief teacher and bus driver.
Burrett, a 64-year-old grandfather, recently pleaded guilty to 21 charges of sexual violation, including on children he abused in his underground caretaker's shed.
He will be sentenced next month.