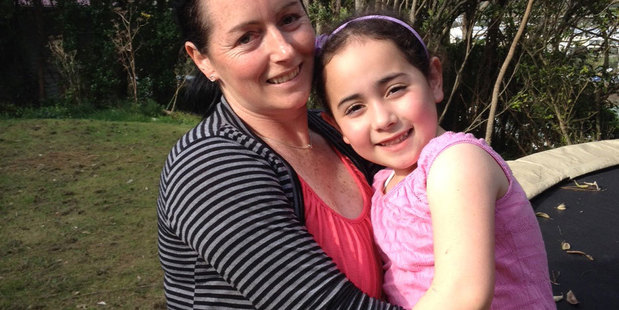 Two children aged 6 and 10 have been recognised for their vital roles in helping to rescue people from life-threatening situations.
The pair were among 11 civic-minded Wellingtonians to be recognised at the Safety in the City Awards at the St James Theatre tonight.
The awards, held alongside Wellington's community awards, marked a decade of celebrating safety and community-mindedness in the capital.
Skylah John had not long turned 6 when her mother, Sharleen, collapsed on the floor with chest pains in February.
Mrs John said the last thing she remembered before blacking out was severe pain.
Instead of panicking, Skylah called 111, told paramedics how to get to her house and how to get in touch with her father.
Skylah said she was "a little bit upset", but was brave and phoned emergency services.
Afterwards Skylah had to be careful with her mum, "because her tummy was really painful".
A brand new dress was bought for tonight's ceremony, she said.
Ethan Hamilton, 10, showed equal pluck in September last year, when he spotted a 4-year-old wander away from his mother and jump into the adult pool at the Kilbirnie Pools.
Ethan, who was nine at the time, swam to the little boy who had not resurfaced.
"When I saw him sinking to the bottom I dived in and picked him up and put him on the side," he said.
"I felt happy that I saved someone's life."
Another to have his bravery recognised was Konefereisi Aperila, who jumped into Wellington Harbour after a man who leapt from Miramar Wharf.
Mr Aperila swam to the man, who was lying face down in the water. Turning him upright, he spent 45 minutes keeping him afloat while waiting for the Fire Service to arrive.
Despite efforts by Aperila to resuscitate him, the man died by the time a rescue team could get to him.
"It's an experience I'll never forget -- having someone die in your arms is pretty awful," he said.
"At one stage I felt like I was going to give up but I kept holding onto him -- just in case there was a bit of life in him ... I did what I could."
The awards were presented by Wellington Mayor Celia Wade-Brown and Wellington police Area Commander Inspector Chris Scahill.
Ms Wade-Brown said the ceremony was a very important occasion for the city.
"They recognise people who have shown courage in a particular situation, or who have worked tirelessly to keep Wellington and Wellingtonians safe."
The stories of the winners showed courage and passion, she said.
"They show a willingness to put other people first and make this city a safe city to be enjoyed by all."
****************
Safety in the City Award winners:
* Ethan Hamilton: rescued a 4-year-old who had jumped into an adults pool;
* Skylah John: called emergency services when her mother collapsed and gave clear instructions to paramedics;
* Konefereisi Aperila: tried to save a man who was unconscious after jumping into Wellington Harbour;
* Mohammad Ali Amiri JP: volunteer for the City Safety Camera feeds, the Wellington Regional Emergency Management Office and Wellington South Community Patrol;
* Chris Horne: improved pedestrian access around the city;
* Anita Busby: cared for a cyclist who was badly injured when she was hit by a truck outside her house;
* Noura Msahli-Samasoni and Shahnell Ngahere: helped a pedestrian who was hit by a bus in central Wellington;
* Heather Henare: women's rights activist and head of Women's Refuge;
* Ellen Blake: chairwoman of the Wellington branch of Living Streets Aotearoa, a community group dedicated to advocating the rights of walkers;
* David Laing: a well-established member of local cycle advocacy group, Cycle Aware Wellington; and
* Kitty Holmes and Ray Chi Chung Cheung: helped to care for a man who fell and knocked himself out on a footpath, until paramedics arrived.
- APNZ