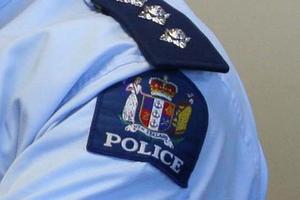 A man was arrested today after allegedly sexually assaulting a woman in Hamilton, and police are now searching for more information about the incident.
The woman was attacked as she walked home in Te Rapa on Tuesday, Detective Sergeant Will Loughrin said.
A 23-year-old man has since been arrested, and would appear in the Hamilton District Court today, charged with sexual violation by way of rape and two counts of unlawful sexual connection, he said.
"Though we have made an arrest our investigation is far from finished and we are currently seeking from the public any information they may have on a metallic green and grey Mitsubishi RVR vehicle."
Mr Loughrin said the vehicle was parked on the wrong side of the street on Mahana Rd between 5.15pm and 5.45pm on Tuesday evening.
Police were also keen to speak to anyone who recalled seeing a woman walking in the area of the grass walkway on Mahana Rd, adjacent to the large Wananga Aotearoa building.
"We are also particularly keen to hear from anyone who noticed a light skinned Polynesian or Maori male of solid build about 180cm tall in that area," he said.
Information could be left anonymously with Crimestoppers on 0800 555111.
- APNZ