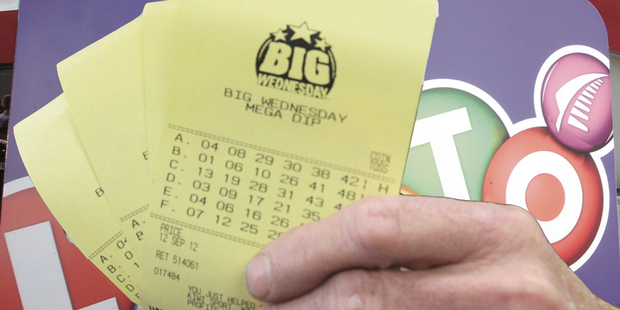 A Lotto player won more than $20 million in cash and prizes in last night's Big Wednesday draw.
The winning ticket, sold at Countdown Pukekohe South, netted a prize of $20,048,756, including about $18.6 million in cash.
Other prizes in the first division win included two cars - an Aston Martin Vanquish and an Audi Q7 - a Rayglass 2200 boat, a $50,000 credit card, $50,000 of luxury travel and $675,000 cash towards a bach.
Last night's win is Big Wednesday's fourth-largest ever. The biggest, $36.9 million, went to a family syndicate in Masterton in June 2009.
It is the third time this year a Big Wednesday jackpot has been struck. In February, a Kaikoura couple won $8.5 million and in April, a winner in Takaka took home $7 million.
The Lotto Powerball jackpot this weekend is at $6 million.
- APNZ