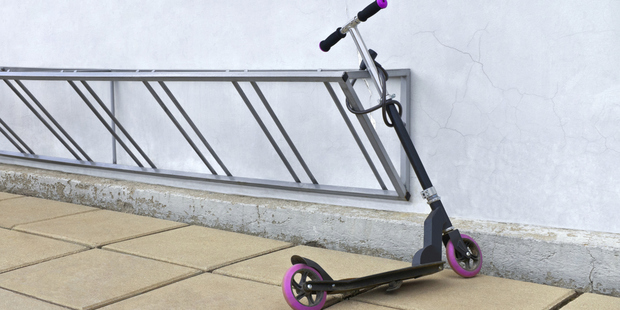 A 31-year-old woman who used a child's scooter as a get-away vehicle has been arrested in connection with two robberies in Dunedin overnight, police say.
A small number of groceries were taken from the Night n' Day store in The Octagon at 9.40pm, Senior Sergeant Dave Scott.
About 20 minutes later, a small amount of cash was taken from a Subway restaurant on George Street.
Nobody was injured in either incident, Mr Scott said.
"In both offences the offenders 'get-away' vehicle was a child's scooter."
Police and community partners including Community Patrols, Campus Watch and local taxi staff all helped in the search for the robber.
CCTV footage was also sent to police, using digital devices, to help in finding the woman.
"Within a very short period of time a 31-year-old Dunedin woman was taken into custody for the offending," Mr Scott said.
Nobody else was sought in relation to the matters.
"This is a good example of police staff in the field effectively using new technology, combined with the new District Command Centre providing oversight, leading to the quick resolution of offending."
- APNZ