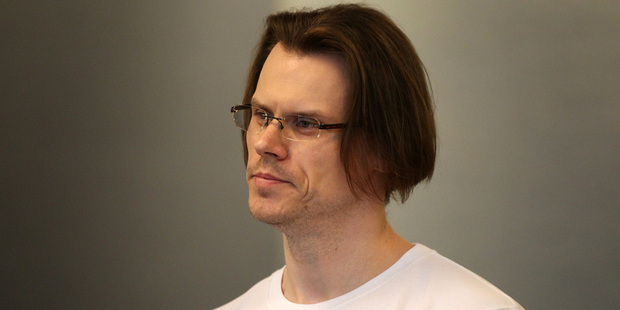 An international drug importer has had five years tacked onto his prison term after importing huge quantities of ecstasy into the country.
Rokas Karpavicius, 33, was found guilty of three charges of money laundering and one of importing a Class-A drug at his first trial, after being deported from Latvia in an orchestrated police sting.
The jury was told how LSD had been hidden inside a Harry Potter book and sent to New Zealand.
They could not decide on two further charges of importing Class-B drugs in granite statues but Karpavicius was eventually convicted after a retrial earlier this year.
He was sentenced on those charges in Auckland District Court today, taking his total jail term to 11 years three months.
Justice Rebecca Ellis said it was clear the Lithuanian national was pulling the strings, living the life of a European playboy off the proceeds of the offending.
"Having listened to the intercepted conversations, I'm left in no doubt you were the guiding force and the mastermind behind the whole operation," she said.
"The damage you've done to the citizens of this country is immeasurable."
Karpavicius was finally snared as a result of Operation Keyboard, led by Detective Sergeant John Sowter, which began in Australia in January 2008 when Sydney police discovered that a shipment of granite sculptures sent from Lithuania concealed 28kg of MDMA.
Further inquiries found a nearly identical shipment to Sydney in February 2007 and two to New Zealand that same year.
All the containers were sent by the same person, with the same contact phone number and the same bank account.
Karpavicius was in league with Auckland crime kingpin Ronald Terrence Brown, who organised things in New Zealand while the Lithuanian made decisions from abroad.
Money "mules" sent millions of dollars from Brown to Karpavicius, either using false names at foreign exchanges or carrying the cash in their suitcases.
The money laundered was well over $2 million and police also found $500,000 in a safety deposit box belonging to an associate of the offender.
Brown admitted the charges and was jailed for 11 years in 2010.
In 1999 Karpavicius was charged with conspiracy to import cocaine in but escaped overseas two years later while on bail.
Just 21 at the time, he disappeared on a false passport while on a $100,000 bond and evaded authorities until his name resurfaced a dozen years later.
Justice Ellis said Karpavicius wanted to leave the country to live with his family in England, but it will be at least five years before that happens after she imposed a minimum period of imprisonment to reflect the seriousness of his offending.