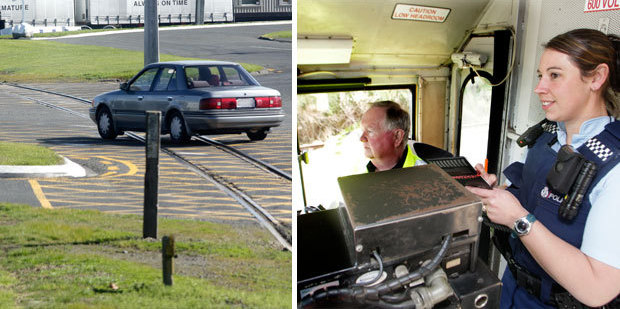 Stories making the headlines around the regions today include police riding the rails to catch out cheeky motorists and a Hawke's Bay cycle trail in line for an award.
Police are riding the rails to catch out cheeky motorists at train crossings around Wanganui.
Rotorua's children have worse dental decay than those in even remote areas of Colombia, according to Lakes District Health Board's community oral health service manager.
There was no doubting who was the most consistent performer at the New Zealand three gun shooting championships held in Rotorua last month. Carterton's Phil Dunlop, a member of the Wairarapa Pistol and Shooting Sports Club, was in a class of his own.
Hawke's Bay cycling trails have been named finalists at this year's Cycle Friendly Awards.
The trails, which cover Napier and Hastings offering more than 200km of mainly off-road trails, are a finalist in the CAN best cycle facility project.
Tauranga City Council proposes to stop reviewing and start implementing controversial policies controlling the use of toxic sprays.
And finally, a commonly available bird poison is thought to be behind the deaths of birds at the harbour lookout on State Highway 1 just south of Whangarei.