Police investigating the death of Auckland man Connor Morris have located a number of items of interest but say it is too soon to say if the weapon that killed him is among them.
Mr Morris, 26, the partner of Millie Elder-Holmes, died after a brawl in Don Buck Rd, Massey last weekend.
Mr Morris, the son of a prominent Head Hunters member, was farewelled yesterday at a funeral attended by Ms Elder-Holmes, the daughter of the late Sir Paul Holmes.
Photos: Farewell for Connor Morris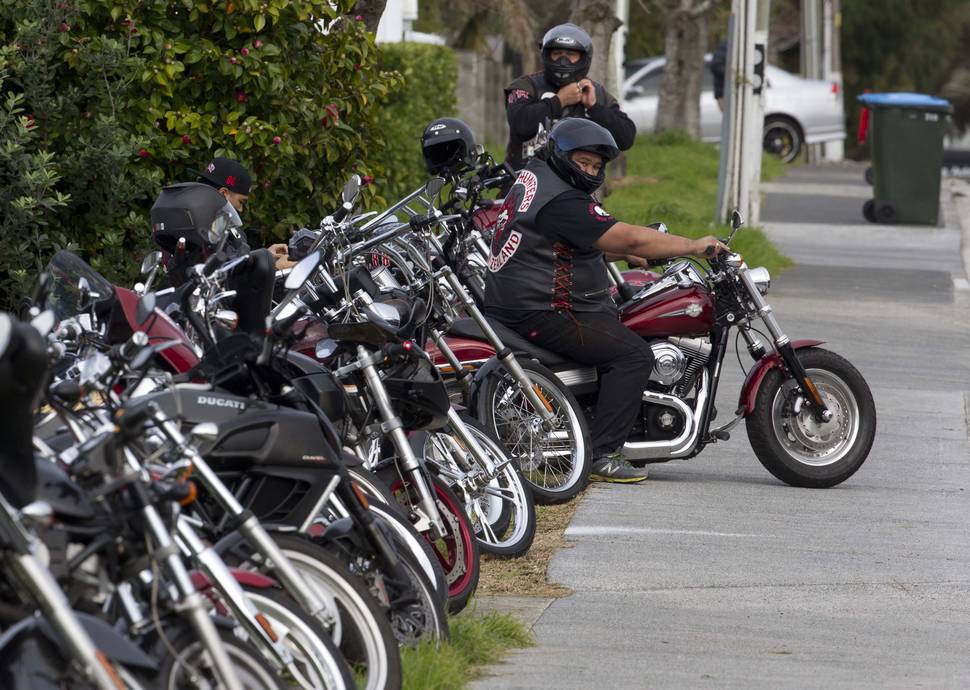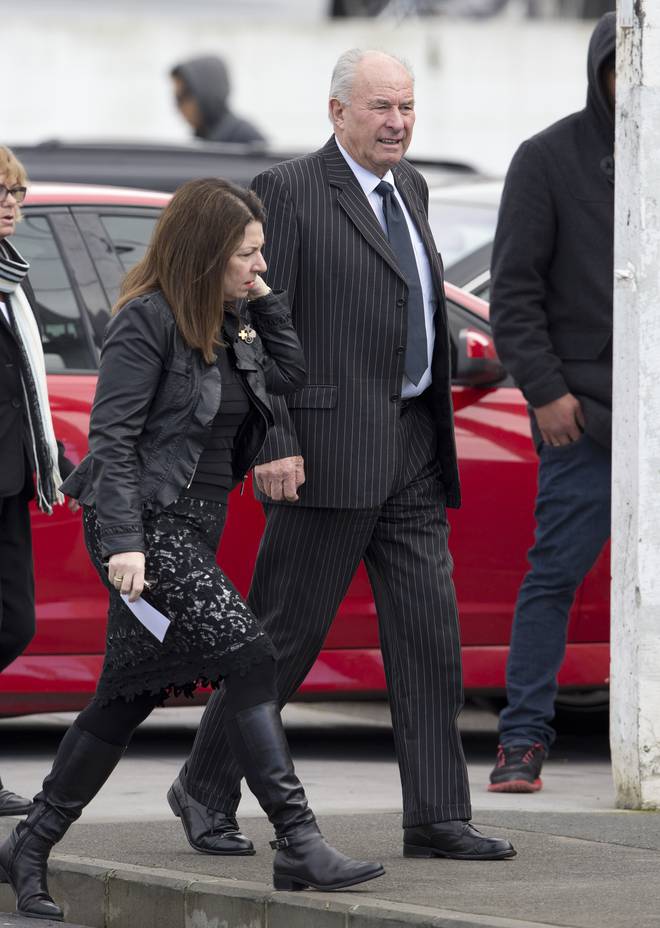 Police said would be several days before police were able to do confirm whether the weapon was among the items of interest recovered during scene examinations at locations on Don Buck Road.
Detectives were still speaking to a large number of people and Detective Inspector Greg Cramer said he was satisfied with progress.
"The team are working hard, they'll be working through the weekend and everyone involved is putting in long hours.
People continued to visit the scene today to bring flowers and pay their respects.
In an emotional message posted on Facebook, Ms Elder-Holmes described how Mr Morris, the man with "beautiful baby blues", took her heart.
"He came into my life at a time when no one mattered to me, not even myself, and changed everything," the 26-year-old wrote.
"When you meet that person you're meant to be with for the rest of your life you just know; you get drawn towards someone so hard it's hard not to notice. I felt this happen when I first met Connor."
The tribute was posted hours after Mr Morris' funeral, held at the Head Hunters East Chapter's gym in Ellerslie yesterday.
Ms Elder-Holmes' Facebook message also described how the couple - who battled drug addiction - had helped each other over the years.
"We went through so much together, grew so much together, during the years we shared, and now he's gone I feel like I have lost a part of me. He taught me so much about life.
He always encouraged and pushed me to reach my goals and aspirations, and gave me the best advice/perspective."
Mr Morris was her best friend and protector, she said. "Rest easy, baby, Joogie, Morrie, I love you more than I can say. You took my heart with you when you were taken from us."
Mr Morris's father Chris also posted a tribute.
Watch: Head Hunters farewell Connor Morris
Over one hundred bikes lined the street outside the Head Hunters headquarters in Auckland as mourners turned out to pay their respects to Connor Morris, who was killed in a brawl over the weekend.
"Connor, you made me proud, you are the perfect son, my best friend, you grew into a man of honour with high morals, a man who will always be loved and missed. So go on your journey until we meet again, love from Mum and Dad."
Connor's sister Cymmion wrote: "I never thought I'd lose you, we were meant to grow old together, enjoy life together and eventually you were meant to give my daughters some cousins to play with."
Police are yet to arrest anyone over Mr Morris' death.