The month brought a 1-in-60 year rainfall event while Auckland temperatures reached 19.2C — a record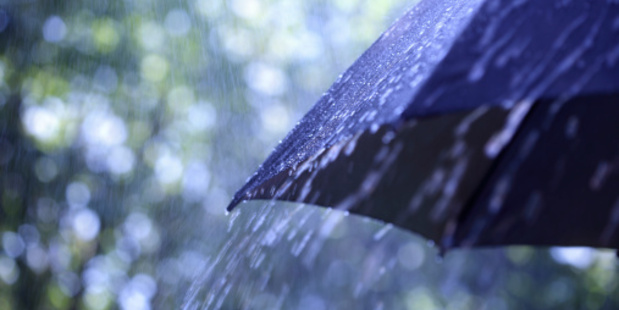 From Auckland's highest extreme temperature to 1-in-60-year rainfall in Northland, July's wild weather set records in many places around New Zealand.
Niwa's monthly climate summary, released yesterday, showed Kiwis were hit with flooding, road slips, balmy and icy temperatures, as well as extreme gusts in July.
On the last day of the month, Aucklanders were treated to a high of 19.2C - the highest temperature for July since records began in 1959.
The strong northwesterly flow also gave five other places in New Zealand, including Timaru and Cromwell, record high temperatures to end the month.
New Plymouth registered its second coldest temperature for July in the past 70 years with a low of -2.1C on July 23.
But, despite the extremes, average temperatures for most parts of the country were near normal.
"Pockets of below average temperature" were recorded in Waitomo and Ruapehu while southern Canterbury and Otago residents may have found the mid-winter month slightly milder than usual, with above average temperatures.
Stormy weather which wreaked havoc in Northland also made its mark in the weather record books.
The heavy rain and high winds which ripped roofs from houses, flooded properties and roads, caused widespread power cuts and resulted in motorists being rescued from trapped vehicles set a raft of month-extremes.
Around July 8, three-day rainfall totals in Northland equated to a "1-in-60" year event. Residents in Kaikohe and Kerikeri were pummelled with 159mm and 117mm respectively of rain - the highest since records began for both towns.
Kaitaia also clocked its strongest wind gust on record at 119 km/h. Three days later, Dargaville's 81mm of rain was the third-highest recorded.
"In contrast, the remainder of the North Island experienced dry conditions for this time of year with Auckland, Waikato, Hawkes Bay, Taranaki and Wellington recording below normal rainfall" for the month, Niwa said.
Of the six main centres, those keen for a spot of sun would have been best placed in Auckland, Tauranga and Hamilton - sunshine hours in those cities all registered as above normal and well-above normal for July.
Forecasters are expecting "above average" temperatures this month.
"We seem to be seeing an early spring pattern, defined by windy westerlies, warmer than average temperatures but still some short, wintry bursts," WeatherWatch head analyst Philip Duncan said.
"The first half of August sees a lot of windy weather, especially for central, eastern and southern parts of New Zealand.
"We have a high in the mix in the second week though, so a few days of calm are also there."