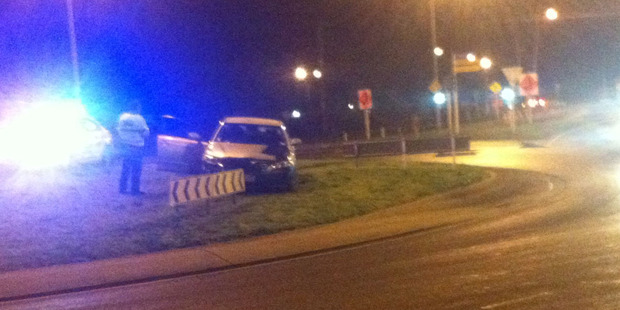 Do you know more? Email newsdesk with any helpful information.
A man is in custody after shots were fired during a dramatic high-speed chase in the Bay of Plenty last night.
The drama began around 8.45pm. People in Tauranga and Mt Maunganui told of police vehicles chasing a car in the area. Shots were fired, and roadblocks were put up to stop the vehicle, which was being driven on its steel rims.
Watch: Police chase in Tauranga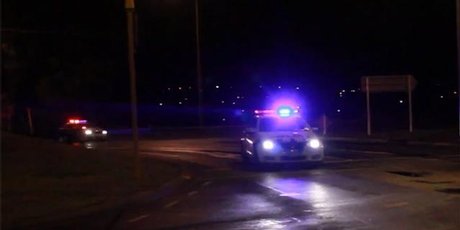 Mark Bowers at the Z Central Parade petrol station said he saw a "good number" of police cars speeding past about 10.20pm towards the Mount.
"Someone has fired shots. I don't know exactly where. There's a good number of police floating around."
An attendant at the Night and Day on Hewletts Rd in Mt Maunganui, Matt Coker, said he saw at least three police cars driving past at high speed around 10pm.
A customer told him he had witnessed "probably over a dozen cop cars chasing a car which had all four tyres deflated driving from Greerton to the ASB stadium, Baypark".
The offender is believed to have commandeered a second vehicle after abandoning the damaged car.
It is understood he was stopped in Mt Maunganui after his tyres blew out due to road spikes along Maungatapu Rd.


A crashed vehicle involved in a major incident at Mt Maunganui. Photo / Alan Gibson
An onlooker at Maungatapu Rd said police cordoned off an area where a car with blown-out tyres had come to a stop.
A police car was parked alongside the vehicle and an officer was inspecting the ground between the cars, he said.
Another Tauranga resident said about seven police cars were at the Welcome Bay roundabout and police had blocked off access to Maungatapu Rd.
"There is glass on the road at the entrance but [I] did not see any cars other than police. The police appear to be on alert with officers at each end of the roundabout. A neighbour just texted me to say she saw a policeman with a rifle as she passed five minutes after me."
Surinder Singh, a Z service station worker on Tauranga's 15th Ave, saw four to five police cars involved in a high-speed chase.
The patrol cars had their lights and sirens on. The vehicle they were pursuing looked like a grey Skyline and it was heading south, Mr Singh said.
Late last night, police confirmed that one man had been taken into custody as a result of the incident, which involved "a prolonged pursuit and shots being fired by an offender".
They said no one was injured.