TAB bets placed so far indicate punters favour popular codes — and Aussie netball
Kiwis betting on the Commonwealth Games are backing New Zealand's hockey sides, sevens rugby - and the Australian netball team.
Judging by bets placed with the TAB ahead of the Glasgow games opening ceremony today, punters - and the odds - are predicting medals for a decent handful of the sporting codes New Zealand will compete in.
However, takings are expected to be slim compared to other major sporting events and some codes will not open for betting until the games progress said New Zealand Racing Board's TAB spokesman Mark Stafford.
"It's not a massive betting event for us, it's more an interesting betting event.
"It's not one of our stars like the Rugby World Cup or Football World Cup ... it's just a bit of fun really."
Mr Stafford said that support has been strong for the sevens rugby team who were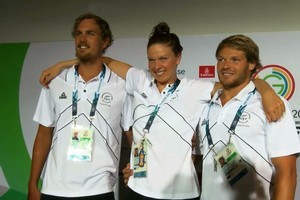 favourites to win gold, and both the men and women's hockey sides.
"The sevens have been heavily backed to win the gold medal again, in the netball Australia have been backed quite strongly.
"We have had good support for the events New Zealanders are in, but generally with the Commonwealth Games they will either back New Zealanders or no one - except for Australian netball.
"It's because we know it, we don't really know swimming and cycling and that sort of stuff."
Mt Stafford said he expected popularity to rise as the event progressed, but there would be no record-breaking takings akin to punts of the recent Fifa World Cup that topped $32.2 million, making it the TAB's biggest ever betting event.
"It will rise in popularity as New Zealanders take part, but if you look at the Men's 100m for example you just don't know any of the runners and our customers won't either.
"They might watch the heats and think someone looks good and have a crack at it, but they are all just no-names to New Zealanders, a lot of them."
Betting for cycling would open today, and all athletics events would be available next week.
For now, Tom Walsh was the $1.50 favourite in the shot put with punters also betting on Lauren Boyle and Andrea Hewitt. Mr Stafford said there were plans to "have a bit of fun"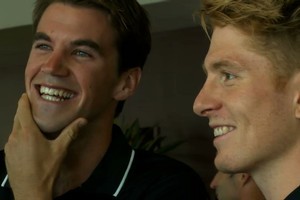 with Valerie Adams' shot put distances.
Kiwi favourites at the Games
Sevens: NZ $1.75, South Africa $3.25, England $5.50, Australia $14, Samoa $35
Hockey: Women - Australia $1.60, Black Sticks $3.20, England $7, South Africa $18, India $4; Men - Australia $1.35, England $4.20, New Zealand $5.50, India $20
Netball: Australia $1.40, New Zealand $2.80, England $15, Jamaica $35
Flagbearer Adams rapt and wrapped
Any champion will tell you practice makes perfect - and Valerie Adams sticks to that mantra.
The world and Olympic shot put champion, who was yesterday named as New Zealand's flagbearer for the Games opening ceremony, took time out to practise for the big moment.
Adams, who will also be defending her Commonwealth title at the Games, struck poses with the national flag in front of the Kelvingrove Art Gallery and Museum in Glasgow.
"I'm just going to try and enjoy the moment as much as possible."