Acts of heroism honoured with regional nominations as awards build to grand finale.
A big family celebration is on the cards for an Auckland father whose courageous rescue efforts have been recognised in the inaugural Pride of New Zealand Awards.
Papakura resident Elliot Ikilei, 37, has been selected as a regional finalist for the awards, which recognise Kiwis who have made personal sacrifices to help their communities.
The motorcyclist, who is a tutor at the Best Pacific Institute in Manukau, was nominated after he pulled a woman and her elderly parents to safety from a broken down car on the Southwestern Motorway near Hillsborough in August.
At the time, visibility was poor and Mr Ikilei had ridden 200m past the car. He turned around when he realised that something was wrong.
Watch: Pride of New Zealand Awards 2014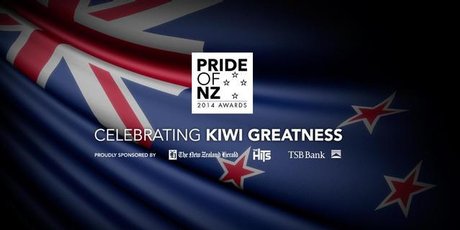 Minutes after the trio were pulled to safety, a truck bowled over Mr Ikilei's bike, which he had parked in front of the stranded car with its hazard lights on to warn other motorists. The bike ricocheted off several other vehicles and was destroyed, however no one was harmed.
The father-of-one found out last week he had been named as a regional finalist.
"It's surreal ... I felt humbled.
"I think we'll probably have a big family celebration if I actually win."
Mr Ikilei and other regional nominees for the awards, which are sponsored by the New Zealand Herald, The Hits and TSB Bank, will find out early next month whether they have made the national finals.
Eight-year-old Giana-Lee Moore of Gisborne, who rescued her younger sister in a serious car crash in April, is also a regional finalist and is excited about the awards night in Hastings next month.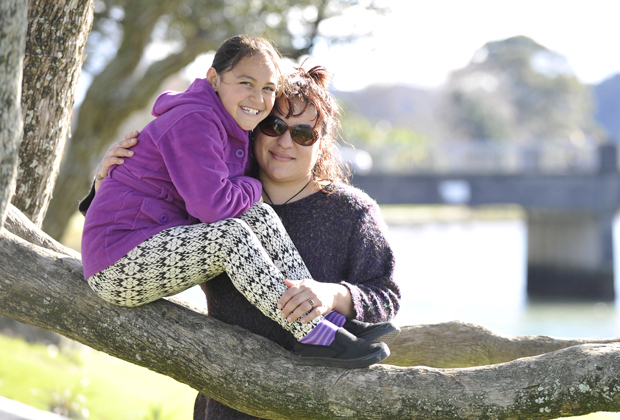 Giana-Lee Moore (left) with aunt Jade Moore says she is thrilled to be a regional finalist in the Pride of New Zealand Awards. Photo / APN
The youngster was travelling through Waioeka Gorge with her mother and 4-year-old sister when their car plunged nearly 20m off the highway into a shallow river.
Seeing her mother was unconscious, Giana-Lee freed her sister from the partially submerged car and carried her to the riverbank. She then returned to attempt to free her mother. Emergency services staff said the youngster remained calm throughout the situation and gave crucial information about the crash.
"I felt very, very happy and thrilled," Giana-Lee said of being a regional finalist.
Regional winners will be named at four functions one for the northern region on August 4 in Auckland, one for the central North Island in Tauranga on August 5, one for the lower North Island hosted by in Hastings on August 6 and one in Christchurch for the South Island on Thursday, August 7. From those, the overall national winners will be selected.
Kiwis can vote for the TSB Bank People's Choice award from August 11. The winner of that award, and the six overall category winners, will be revealed at the national awards ceremony in Auckland on September 10.
Broadcaster Judy Bailey, Willie Apiata VC, TSB Bank chief executive Kevin Murphy and APN New Zealand chief executive Jane Hastings are on the national judging panel. APN's regional papers have also supported the Pride of New Zealand awards.