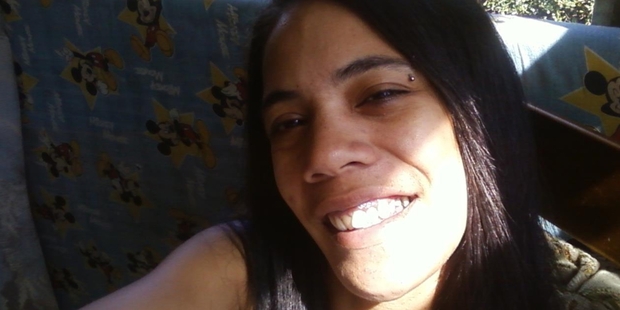 A 28-year-old mother swept to her death in a flood-swollen Bay of Islands river screamed for five minutes as she clung to a fence but the raging waters pulled her under.
Talia Smith, of Wellington, died in the flooded Waitangi River near Haruru Falls on Saturday after attending a party at Haruru, near Paihia.
Her body was found about 10am yesterday 1km downstream from where she entered the river, said Northland police spokeswoman Sarah Kennett.
Party guest and friend Shan Owen said she lost her footing as she returned to the party from her car about 6am on Saturday.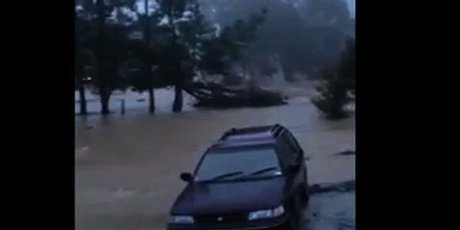 "I saw her. She was trying to get across and she just lost her step. She went for about 20 metres and got caught in a fence. Then she got swept under and no one saw her again." For five minutes, trapped against the fence she was screaming for help, Mr Owen said.
Several party guests tried to reach her and were also swept away but they were rescued. One would-be rescuer clung to a tree for 3 hours, he said.
"She screamed solid for five minutes. Then her legs went up in the air and that was it, that was the last I saw her."
About 30 guests had gathered at the riverside home for a party but by Saturday morning the house was surrounded by swiftly flowing floodwaters.
Ms Smith's partner of 2 years was also at the party, having driven up with her from Wellington.
"He's devastated ... but he's handling it pretty well," Mr Owen said. "But it's even worse for that 7-year-old boy, he's lost his mother."
The child was staying with his grandparents in Wellington. It was the first time Ms Smith had been away from him for any length of time, Mr Owen said.
Relatives took to Facebook over the weekend to mourn their loss. Harmony Smith posted that she was shattered by the loss of Ms Smith. "Gone too soon my beautiful cousin. Why now, why you? Words can nowhere near describe how I'm feeling," she said.
"I stayed up all night praying you'd come home to us."
- additional reporting: Rebecca Quilliam and Northern Advocate staff