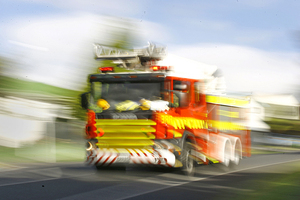 A man who was critically burned in a fire in his Gisborne District Council flat last month has died in Middlemore Hospital in Auckland.
Jonathan Haronga, 54, suffered extensive burns to his torso and legs in the blaze in his Elgin suburb flat.
He had been in the intensive care unit at Middlemore since the day after the May 21 fire.
Mr Haronga was dragged out of the burning flat by his cousin Tony Tapp, who happened to be in the area at the time of the fire.
Several other residents also assisted in the rescue.
"My cousin was badly burned and it was always going to be an uphill battle for him," Mr Tapp said today.
"You just don't know what the outcome is going to be in a situation like this.
"It's a sad day for his immediate whanau and for me."
Mr Tapp said funeral arrangements were still being finalised but he believed it was likely Mr Haronga would be returned for a tangi at his home marae.
Police and a fire investigator carried out a scene examination at the flat the day after the fire and established the area where it started.
"We are not looking for anyone else in relation to it," Detective Senior Sergeant Craig Scott said today.
"We extend our sympathies to Mr Haronga's family."
The matter is now in the hands of the coroner.