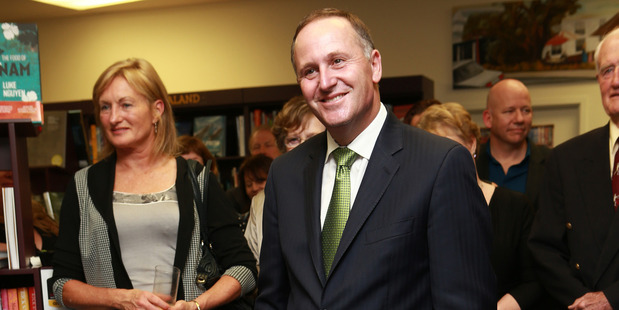 New Zealand's political parties are making it official on Twitter.
Both Labour and National are targeting the "twitterati", with the two main parties using official social media hashtags to campaign for the upcoming election.
Labour revealed its #forabetterNZ yesterday, and by the end of the day it was trending locally.
National has chosen #TeamKey for its official hashtag.
While many users featured the hashtags in tweets about the parties, they had also been added to less politically focused social media mentions.
Brent Horrox tweeted: Dear National & Labour if you promise me a 70" curved 4K TV I will vote for you #teamkey #ForABetterNZ.
A parody twitter account @4ABetterNZ, which has a picture of Labour leader David Cunliffe on its home page, made good use of the party's official hashtag and its 2014 election slogan "Vote Positive".
Tweets included: " So many new followers have joined us #ForABetterNZ. Because you're in early, Trevor has promised a free pet moa. #VotePositive #TeamMoa".
Another tweet was: "If you're struggling to feel the positivity after today, lick a 9V battery, it kept us awake during Skipper's speech. #ForABetterNZ".
Media commentator Brian Edwards said both parties "were playing to what they considered to be their strengths".
Social media expert Vaughn Davis said all the political parties had become "social [media] savvy" in the lead-up to the election.
Chelsea Torrance @tripthestation
I'll take a Labour-Greens Govt lifting our kids out of poverty, educating them well, & protecting their environment over #TeamKey any day.
Paul Kasner @Paul-Kasner
#ForABetterNZ Labour has found the NP's soft underbelly at long last. It's called Hekia Parata. Great schools policy, Labour!
Bayden Harris @BaydenHarris
I actually like the fact that we're not shoving our leaders' face everywhere, #forabetterNZ is what politics should be about, #Labour2014.
Earl Roberts @BigEzyE
#teamkey Poverty in NZ is fiction of loopy leftists who want wealth distribution: communism.