No sacred cows — including $2.86 billion inner city rail link — in bid to halt soaring rates and mounting debt.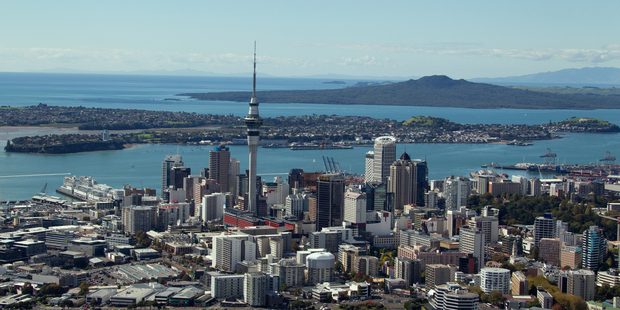 Aucklanders will be given clear choices, including tolls and congestion charges, to pay for big transport projects in a black budget being partly unveiled today.
The Herald understands the new 10-year budget will slash up to $2.8 billion of new spending at Auckland Council to put the brakes on soaring debt and rates.
Nothing will be spared from a review of council services, even the $2.86 billion city rail link, which has no funding certainty.
Budgets for services like new libraries, swimming pools and playing fields are under the microscope.
Councillors, local board members, council agency staff and directors, and members of the Maori Statutory Board will be taken through the first draft of the new 10-year budget today.
They will be told the post-Super City spending spree is over, replaced by a new era of "prudent financial management" and "affordability".
Later this year, politicians will receive the results of detailed work being done on tolls and congestion charges, which will be packaged into a series of options for Aucklanders to consider to fund transport projects.
Aucklanders will also be given the option of higher rates and increased debt to determine what transport projects get funded in the 2015-2025 long-term budget.
The budget follows four big-spending budgets since the Super City came into being in 2010, marked by debt increasing from $3.9 billion to $7.3 billion and households being hit with cumulative rates increases of up to 38 per cent.
The term black budget stems from the June 1958 budget in which Labour increased taxes on beer, tobacco, cars and petrol.
Black budget
*Up to $2.8 billion of spending cuts
*Tolls and congestion charges to pay for transport
*New libraries, parks and swimming pools under review
*City rail link funding uncertain