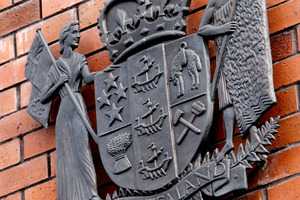 A woman who set fire to her home with her two children in it has had an appeal against her sentence dismissed.
Daljit French was sentenced to five years' and six months' imprisonment last August after being found guilty on one charge of arson in relation to the incident.
She had recently separated from her husband and was living in the former family home with her two children -- aged about nine and seven -- when she set fire to their New Plymouth home in February 2012.
A decision released by the Court of Appeal today stated French intentionally lit the fire in close proximity to the closed door of the boys' bedroom, against which she had placed bed frames as an obstruction.
She then put an accelerant over furnishings in the lounge at the other end of the hallway.
When the fire was lit vapours from the accelerant ignited in a vapour explosion.
A fire developed in the lounge and quickly took hold and burned many parts of the house.
The boys woke up and only escaped by breaking an escaping through their bedroom window, the decision stated.
French was later found by emergency services naked and in apparent shock. She had minor injuries which were later shown to be self-inflicted.
She told police she had been attacked sexually by an intruder with a knife. She said someone had been around her property on preceding nights and that her husband had threatened to kill her.
At the Court of Appeal her lawyer Christopher Wilkinson-Smith argued the appeal against her sentencing on three grounds -- that sentencing Judge Allan Roberts erred in taking into account an aggravating factor that was disputed, that the starting point was too high and that Judge Roberts failed to consider French's mental health issues, including a major depressive disorder.
An appeal against her conviction was abandoned.
In the reasons given by the Court of Appeal released today, Justice Alan MacKenzie said the sentence imposed by Judge Allan was not manifestly excessive and summarily dismissed the appeal.
- APNZ