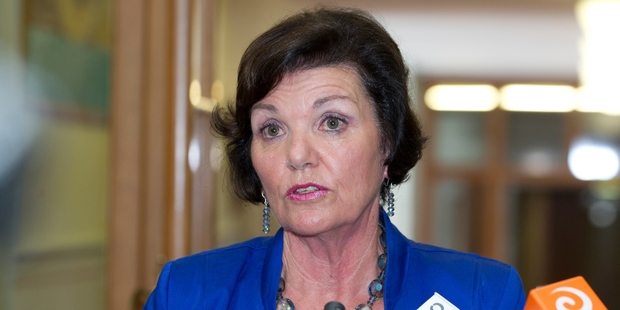 New proposals would put about an extra $4000 a year in MPs' pockets for accommodation allowances, but tighten rules around when their partners can travel on taxpayers' dollars.
The proposed changes are in a draft from the Remuneration Authority, sent to all MPs this week for feedback but not released publicly.
A copy obtained by the Herald reveals a proposed boost in Wellington accommodation allowances, from $24,000 to $28,000 a year for MPs, and from $37,500 to $41,000 a year for ministers, the Speaker and Deputy Speaker.
A major change would provide MPs with a blanket annual allowance, instead of the current system where they have to be reimbursed for actual costs. This is thought to be a response to MPs rorting the system by claiming rent on properties they own in Wellington, where they can set their own rent and claim the maximum amount.
MPs would no longer be able to live together and each reap the maximum allowance.
Instead each MPs' allowance would be cut, depending on how many MPs share the property.
Other changes would curtail partners' travel. Currently they can enjoy unlimited travel unless it is for personal business purposes. There is no requirement to sign off the travel.
The changes would mean the partner would only be able to travel on the taxpayer when accompanying the MP on parliamentary business. Annual limits would also apply: 20 domestic one-way trips for an MP's partner, and 30 trips for a minister's partner. No limit would apply to the Prime Minister's partner.
Children's travel would also be restricted, from unlimited travel for children under 5 to 20 one-way trips a year for MPs' children, and 30 for ministers' children.
The changes are part of a response to public anger over MPs' allowances.
Senior minister Anne Tolley said she had not had a chance to consider the proposals. "But it's very expensive to live in Wellington. I live here basically Sunday till Thursday. The rent's gone up since I've been a minister, and you want to live close to Parliament, and accommodation is in pretty rare supply."
Deputy Prime Minister Bill English did not comment on the proposals. "The media and the public were critical that politicians made decisions about these allowances, so it was removed from the control of politicians and given to an objective third party, the Remuneration Authority."