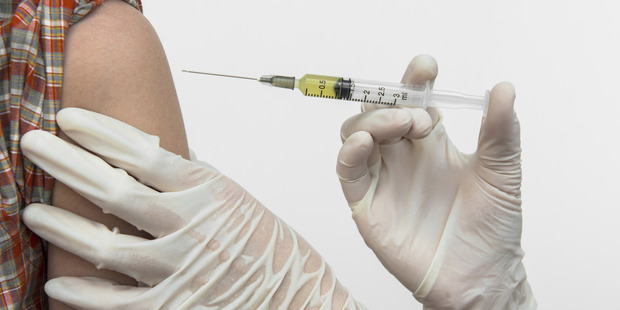 Hamilton's measles epidemic is growing with 53 cases confirmed including one where the person was fully immunised.
But the Waikato District Health Board says getting up to date with the two doses of the measles-mumps-rubella vaccine is still the best way to combat measles, despite one person contracting the disease while their immunisations were up to date and two others having just one of the two recommended doses.
The majority of people with measles are linked with Hamilton's Fraser High School, but there has also been one confirmed case at Hamilton Girl's High School and Hamilton Junior High School. Three people have also recovered from measles in hospital and a further eight suspected cases are being investigated.
Waikato DHB medical officer of health Dr Anita Bell said immunisation was the best protection and stopped it spreading throughout the community.
"It's important that with the spread outside of the Fraser High School community, that people make themselves aware of the signs and symptoms of measles and to check their child's immunity status," she said.
Dr Bell said anyone born before 1969 or who had two doses of MMR could assume they were immune to the potentially serious disease.
Students at Fraser High School and Hamilton Girl's High School have been told to stay away for 14 days if they were not immunised. Fraser High School had scaled back its programme due to a staffing shortage, but the school was expected to resume normal operation from tomorrow.
Who is at risk?
• People under 45-years-old who have not had two doses of the MMR vaccine
• Infants under 15 months who have not had their first routine dose of MMR
• Children over four years old who have not received their second dose of MMR
Symptoms:
Fever
Cough
Blocked nose
Sore red eyes
* Call the doctor or Healthline on 0800 611 116 if displaying symptoms of measles