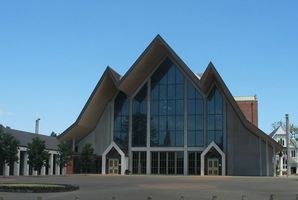 The last services are being held at Auckland's Holy Trinity Cathedral today before a big construction project begins.
The cathedral, in Parnell, will be closed for three months for the first phase of a multi-million dollar project.
It's been dubbed 'Selwyn's Vision', in honour of Bishop George Selwyn who bought the land where the cathedral sits in 1842.
The internal bridge is being taken out so the ageing pipe organ can undergo major repair and rebuild. It will also be relocated.
The work will also involve extending the cathedral's ambulatories and building a sheltered link between the cathedral and the gothic St Mary's Church next door.
During the closure, services will be held at St Mary's.
- APNZ