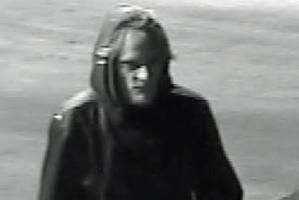 A Christchurch sex worker has been assaulted following a dispute over payment, police say.
The incident occurred around 2.15am on Friday when the 20-year-old woman was assaulted by a man in Cambridge Green, a small park near the intersection of Barbadoes and Salisbury Streets.
The sex worker suffered minor injuries. She was seen by a doctor and did not require further medical treatment.
Detective Sergeant Grant Collins said it was believed the man and woman had walked to the park, heading south along Barbadoes Street from the intersection with Bealey Avenue.
Photos of a man sought in relation to the incident have been released by police.
He is described as a male Caucasian aged in his mid-to-late 20's, with a thin build, tied-back shoulder-length blond hair and an average height of at least 165cm (5ft 5in).
He was wearing a hooded black leather or vinyl jacket, black pants and dark coloured sneakers.
The incident appeared to have occurred as a result of a dispute over payment, Mr Collins said.
"Police believe this is an isolated incident related to the transaction, and there is no indication of any connection to other assaults on sex workers in the central city over recent months.''
Police were appealing for any information would could lead to the identification of the man in the image.
They were also interested in hearing from members of the public who may have been in the area around the time of the incident, or who had seen any suspicious activity in the vicinity.
Anyone with information is asked to contact Christchurch police on (03) 363 7400.
Alternatively, information can be provided anonymously through Crimestoppers on 0800 555 111.
- APNZ