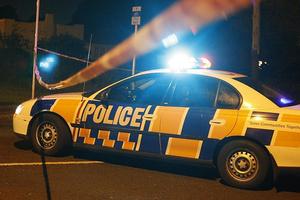 Police believe they are close to identifying suspects involved in a violent early-morning assault in South Auckland.
Officers were called to the Winthrop Way incident in Mangere at about 3am this morning.
A 19-year-old male was taken to Auckland City Hospital with serious head injuries, Senior Sergeant Kai Shao.
He was now in a stable condition.
The assault, which occurred in the driveway of the teenager's home, is believed to be linked to an altercation earlier on in the night.
"We are getting very close to IDing those involved,'' Mr Shao said.
He also believed a chair may have been used in the assault.
The property was cordoned off this morning for a scene examination.
Earlier it was reported the 19-year-old was in critical care at Auckland City Hospital following the assault.
A Counties Manukau police spokesman said officers were called to a Winthrop Way property in Mangere at about 3am.
"It appears a group of males have assaulted him on the driveway of his address."
The teenager was in "critical care" for head injuries at Auckland City Hospital. He is in a stable condition, the spokesman said.
The driveway of the address had been cordoned off, and a scene examination was underway.
Police were still trying to establish how many offenders were involved and whether any weapons were used, the spokesman said.
No one had been taken into custody over the incident, he said.
- APNZ