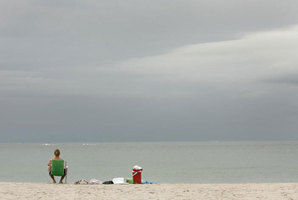 People around the country can look forward to a weekend of relatively settled weather, before less pleasant conditions next week, forecasters say.
Both MetService and WeatherWatch said calm and relatively fine conditions were expected for most areas over the weekend.
"The active low from earlier this week is now well east of the country and in its place we have a slim ridge that will do just enough to keep the weather mostly fine for the weekend before the next rainmaker rolls in early next week," MetService meteorologist Daniel Corbett said.
Residents in some parts of Taranaki and the lower North Island may need raincoats on Saturday, with a few spots of rain expected, however elsewhere in the North Island should be mostly fine and dry, MetService said.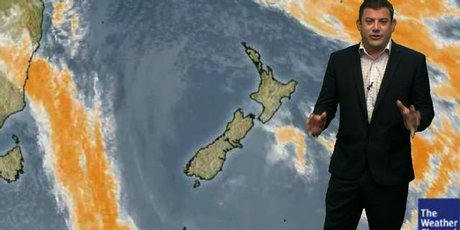 Showers were also possible across Fiordland and parts of Southland.
On Sunday, people in western areas could see the beginning of wet and windy weather - expected to hit most of the country on Monday.
WeatherWatch said a front was likely to move in to western areas on Sunday night or Monday, while MetService expected it over the west coast of the South Island on Sunday.
"This wet weather will then spread across the remainder of the country during Monday, with the risk of heavy falls for some western coasts," MetService said.
WeatherWatch said daytime temperatures could reach the mid to late teens for most areas, and low 20s for some places in the north.
"Morning fog patches are also possible in the usual places this weekend, with calm conditions, mild days, and cool to cold nights," it said.
By next weekend, things were expected to be quite different, WeatherWatch analyst Philip Duncan said.
It was possible the coldest southerly of the year could hit, with a windy blast expected over the two days.
People should also be prepared for a "full range of weather" for the rest of the month, WeatherWatch said.
"May will start off fairly mild, especially this weekend with a northerly wind flow developing," Mr Duncan said.
Long range models were forecasting a sizeable Southern Ocean/southern Tasman Sea low, which meant parts of New Zealand could be slapped with wind and rain warnings.
By the middle of the month, winter woollies would be needed.
"This cold and windy snap from May 9th to 14th will likely drop temperatures across the country into the third week of May, but a large high may mean frosty, stunning weather for some too," Mr Duncan said.
Those in northern and eastern parts of the country may even see a brief boost in temperatures before the cold change sets in.
Mr Duncan also had good news for sodden Christchurch residents:
"We see plenty of nor-westers, and much of the rain in May looks to be falling on the west coast rather than the east coast. Hopefully a chance for Canterbury to dry out a bit after a wet start to 2014," he said.
- APNZ