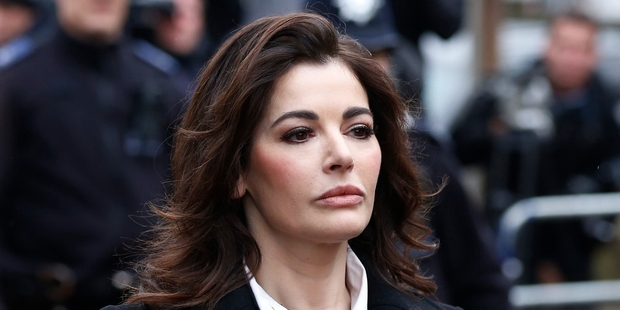 New Zealand immigration officials have been forced to admit celebrity chef Nigella Lawson is eligible for a visa after they could find no evidence to confirm she had been banned from travelling to the United States.
Immigration New Zealand had given a "special direction" waiver to the British chef to visit New Zealand next month for promotional work. Such a waiver is required if a person has been denied access to another country.
The department provided the waiver after reports that Lawson had been refused entry to the US having admitted using cocaine and cannabis.
But Immigration NZ yesterday revealed that Lawson was eligible for a visa after all, and it had been unable to find evidence she was barred from entering the US.
Spokesman Marc Piercey said: "It doesn't seem 100 per cent confirmed that she has in fact been excluded from the US, hence the reason for clarifying the original statement."
Mr Piercey said officials had dealt with Lawson as if she had been excluded so they could get the visa application done quickly, but had not waited for corroboration from authorities. Immigration NZ had "erred on the side of caution" and decided to process her visa as a special direction.
"All the media reports in the UK were that she was excluded from travel. When we're assessing decisions ... obviously a lot of open source material such as media reports are taken into account," Mr Piercey said.
Once officials had an opportunity to review her work visa application more thoroughly, they found Lawson was not currently excluded from the US.
Lawson is visiting New Zealand to do advertising work with chocolate maker Whittakers.