Economists say Kiwis' borrowing habits better this time after Reserve Bank hike.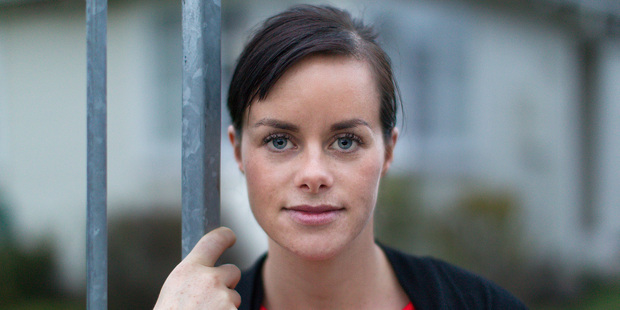 Homeowners are bracing for another rise in mortgage interest rates but experts say most are prepared with better spending habits and contingency plans.
And while average floating mortgage rates are predicted to rise by 2 percentage points in the next two years to around 7.75 per cent, those with savings tucked away will begin to see more of a return on their investment.
The Reserve Bank yesterday lifted the official cash rate 25 basis points for the second time in as many months, to 3 per cent.
ANZ Bank has already announced it will lift its variable mortgage rate to 6.24 per cent from May 12. Managing director of retail and business banking Fred Ohlsson said many of its savings accounts would also attract higher interest rates.
On a $100,000 mortgage the increase amounts to an extra $4.80 a week and $19.20 a month. For a $500,000 mortgage, the increase is $24 a week and $96 a month.
ANZ said anyone with a home loan should ensure their budget can comfortably manage interest rate increases.
In 2008 the bank began a financial wellbeing programme to help struggling homeowners and loan repayment holidays were available on a case-by-case basis.
None of the other major banks have moved to increase mortgage rates yet but Kiwibank passed the increase on to savings accounts with term deposits of $10,000 or more.
ASB chief economist Nick Tuffley said New Zealanders had learned important lessons since 2008 about not over-committing.
"We are behaving quite differently in terms of our borrowing and spending and saving habits now compared to before the global financial crisis," he said. "We're more careful about our borrowing. We're tending to save a bit more and our spending is more in line with our income growth, so that's quite a contrast to the past couple of booms."
He said interest rates would continue to creep up, particularly the floating rate and short-term fixed rates.
Mr Tuffley said many retirees who relied on interest from savings to cover living expenses had suffered most in the past five years. Interest on savings ranged from 1 per cent to as high as 5 per cent depending on the bank, the term and the amount.
"They are certainly going to be people who will benefit as interest rates rise over the next 18 months."
Kiwibank communications manager Bruce Thompson said increased term deposit rates would be a "huge relief" for people who used it as additional income and had been "stuck on very low rates for a very long time".
Mike Pero Mortgages and Real Estate founder Mike Pero said a home loan should not exceed 40 per cent of the owner's net income. He said anyone with short-term debt should try to clear it.
Six tips for beating interest rate rises
1. Look closely at your budget now and make cutbacks where possible.
2. Pay off short-term debt.
3. Build up a contingency fund.
4. If you know you are going to miss a payment, speak to the bank first.
5. Be aware that a revolving credit facility on a fixed-rate mortgage will attract floating interest rates.
6. Take a mortgage holiday but know that interest will still accrue.
Couple bracing for interest jolt around corner
When Shelley Crowe and Ben Green bought their first home in Christchurch they borrowed 95 per cent for the $340,000, three-bedroom house.
They locked in a 4.95 per cent fixed interest rate for two years with ASB Bank in July last year before tighter lending restrictions were introduced. "Every fortnight my money goes into the mortgage and house account and we just live off my partner's pay each week."
Miss Crowe, 25, a personal assistant in the finance and real estate industry, said when the fixed term ends in July next year the couple could face a hefty increase on their fortnightly repayments of $800 now interest rates are on the rise.
A mortgage calculator shows she and Mr Green, 27, will need to pay $1035 a fortnight on their mortgage if the interest rate reaches 7.5 per cent, as economists expect. So she and Mr Green, a builder, plan to increase repayments to $1000 now to help reduce the principal of their mortgage and to see if they can afford the higher cost.