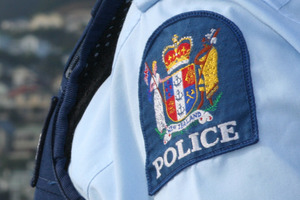 A senior police officer who arrested an intoxicated man at a Hamilton home half-an-hour before he died has been cleared of any wrongdoing by the police watchdog.
A report into the late-night incident, which involved the death of Adam Rawiri Palmer, 26, in August 2012, was released yesterday by the Independent Police Conduct Authority (IPCA).
The report detailed the actions taken by police officers called to the home of Mr Palmer's former partner Laura Marston because of a disturbance at the address.
It primarily focused on the actions of the first officer on the scene - referred to as Officer A - who arrested Mr Palmer.
Police had been called to Ms Marston's home because Mr Palmer had refused to leave even though he had been trespassed from the address. He was also heavily intoxicated.
At the time, Ms Marston's two young children, their father Luke Sheppard, and Ms Marston's mother were at the home.
According to the IPCA report, officer A arrived at the property at 12.05am and found Mr Sheppard restraining Mr Palmer in a head lock.
"The light in the hallway was not working and visibility was poor," IPCA chair Judge Sir David Carruthers said.
"Officer A placed Mr Palmer in handcuffs and Mr Sheppard released his grip."
Mr Palmer was arrested for trespassing.
About five minutes later, officer A shone his torch on Mr Palmer and noticed his lips and fingertips had turned blue.
He told a second officer, who arrived at Ms Marston's property shortly after he did, to remove the handcuffs.
The pair then moved Mr Palmer into the lounge, placed him in the recovery position, and felt for a pulse.
Because officer A found a weak pulse, they decided not to perform CPR.
Two more officers arrived at 12.15am, followed by an ambulance officer seven minutes later.
The ambulance officer was unable to detect a heartbeat for Mr Palmer, and the last two officers to arrive at the property commenced CPR.
Mr Palmer was pronounced dead at 12.36am, 29 minutes after he was taken into police custody.
According to the Sir David's IPCA report, Mr Palmer's cause of death was recorded by a pathologist as asphyxia caused by neck compressions.
"The pathologist also outlined Mr Palmer's post-mortem toxicology results, which showed that he had a blood alcohol level that may have made his heart susceptible to abnormal rhythm if his blood oxygen levels were low."
The pathologist report also found Mr Palmer was already deeply unconscious and "probably in the process of dying" when officer A arrived at Ms Marston's home.
Sir David concluded officer A, who was an experienced supervisor, had served 13 years with the police and was an acting senior sergeant at the time of the incident, had been justified in arresting Mr Palmer.
The application of force used in the arrest was also justified.
He also found all other police officers who had attended the incident at Ms Marston's home had provided appropriate medical assistance to Mr Palmer.
Mr Sheppard was charged with manslaughter in relation to the incident and is currently awaiting trial.
- APNZ