Budget carrier says Canadian backpacker was never told Hawera was a toilet stop.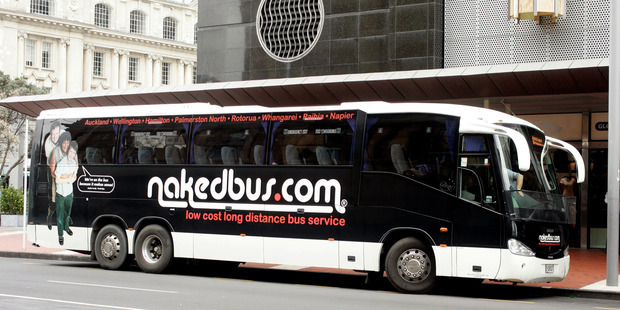 Low-cost carrier Nakedbus denies a passenger's claim she was left behind at a toilet stop.
Canadian backpacker Kathleen McManus says she was stranded in Hawera, her luggage still on the Auckland-bound bus, and left fearing she would miss her connecting flight home.
"I was only gone for two to three minutes. I never thought I'd be left in the middle of nowhere," the 22-year-old Ontario university student said.
While she was disgusted at being left behind, it was the company's handling of the incident that has angered her most.
She was offered a half-price future Nakedbus journey and says that when she phoned the carrier to get her luggage sent to her, it didn't arrive until the next day.
Nakedbus says the Hawera stop on the March 26 journey was not a scheduled rest break. It says its bus driver "advised that he did not allow any unscheduled restroom break for passengers in Hawera".
A Nakedbus spokeswoman said Ms McManus did not say she was getting off for a toilet break. If the driver had been told, he would have waited.
The company said it had even phoned fellow travellers on the journey that day who had agreed that the bus driver did not say Hawera would be a toilet break.
Ms McManus said the response, and the suggestion that she made up the story or lied had only added insult to injury.
She insists the driver said they could get off "for a bathroom break", as it was the last chance for some kilometres.
After she was stranded, she phoned the bus company but "they essentially refused to do anything about it".
"No thanks to them, I made my own alternative arrangements and I did get my flight home, which was the main thing."
Nakedbus acknowledged a communication error in getting Ms McManus' bags back to her. A spokeswoman said the luggage wasn't transferred until the following day.
Ms McManus said the incident had left a sour taste but didn't ruin an enjoyable trip around New Zealand.
- APNZ